Crypto Debit Cards and Credit Cards: What You Should Know?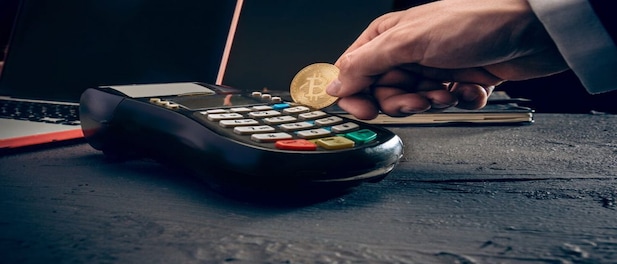 In recent years, cryptocurrency has gained considerable traction as an alternative to the traditional financial system. Crypto debit and credit cards have also become game changers as they bridge the gap between the digital and physical worlds. These innovative financial instruments allow users to spend their cryptocurrencies in traditional merchant locations. They are a valuable addition to the cryptocurrency ecosystem. This article will examine the key facts about cryptocurrency debit and credit cards. We'll also discuss their benefits and the top 5 crypto debit cards.
How to Use Crypto Debit Cards and Credit Cards?
It is easy to use a crypto credit or debit card. After receiving the card, users connect it to an existing cryptocurrency wallet account or exchange. Card issuers usually provide a mobile application or online platform that allows users to manage their funds, see transaction history and perform other important tasks.
The card converts cryptocurrency to fiat currency automatically based on current exchange rates. The user can then complete the transaction as if they were using a debit or credit card. This seamless process allows cryptocurrency owners to access and spend funds like any other currency easily.
Supported Cryptocurrencies
The range of supported cryptocurrencies is an important factor when choosing a crypto credit or debit card. Some cards support only major cryptocurrencies such as Bitcoin (BTC), Ethereum (ETH), or stable coins. Others, however, offer a variety of other cryptocurrencies, including altcoins and utility tokens. This variety allows users to choose their favorite digital assets and use them for daily transactions.
Benefits of Crypto-Debit and Credit Cards
Global Acceptance: One of the main advantages of crypto credit and debit cards is that they are accepted worldwide. They are issued by major payment networks. Users can use these cards at millions of locations worldwide, including online retailers.
Convenience: Crypto credit and debit cards make it easier for users to use their digital assets, as they don't have to convert them into fiat currency manually. The process of spending is simplified, and the need to find merchants who accept cryptocurrency directly is eliminated.
Instant Conversion: Unlike traditional cryptocurrency transactions, which can take several minutes for confirmation, crypto debit cards and credit cards offer instant conversions at the point of sale. Users can purchase cryptocurrency in real-time without having to worry about fluctuating prices.
Security: Crypto debit cards and credit cards have robust security features similar to traditional payment cards. These cards are protected with chip-and-PIN technology and two-factor authentication. They also often offer the option to block or freeze the card via the mobile app.
Cash Withdrawals: Besides allowing users to make purchases, most crypto debit cards allow them to withdraw money from ATMs using their cryptocurrency balance. This increases the utility of the card.
Conclusion
The crypto debit and credit card has revolutionized how cryptocurrency users interact with the financial system. These cards make spending cryptocurrency a smooth experience thanks to their global acceptance, convenience, and instant conversion abilities. Users must consider the fees carefully, supported cryptocurrencies, regulatory compliance, and other features offered by different card providers before selecting the one that best suits their needs.
As cryptocurrency develops, we should expect more innovations in crypto debit cards and credit cards. This will open up new opportunities for financial inclusion and allow digital assets to be used in everyday transactions.