What to do with an old tablet?
Introduction
Electronic waste is one of the huge problems that the world faces nowadays, increasing day by day. That's why we should think twice before wasting an electronic gadget. There are many productive ways to use an old gadget, like a tablet.
If you have brought a new tablet in the place of your old one, you can still use your old tablet for many productive uses. Now, the question that arises in mind is what to do with an old tablet?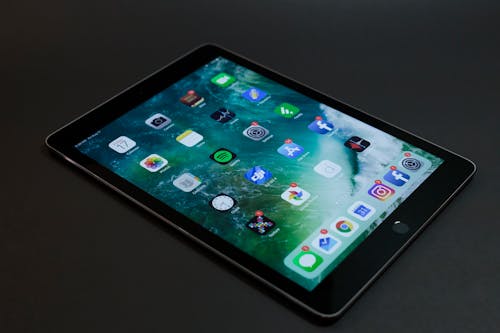 Many excellent ways give new life to your old tablet. Some of our favorite ideas about using an old tablet are shown here. Therefore, have a detailed look at these creative ideas and chose the best which suits you.
Uses of old tablet
Here we discuss what to do with an old tablet?
Use Tablet for Alarm Clock
A useful way for the old tablet is to turn it into an alarm clock. If you don't like the tablet's basic app, then download a new app for alarm. You can set the alarm that can awake you at the right time. On the old tablet, you can also download the weather app.
Make it into a digital photo frame
You can also convert your tablet into a digital photo frame. You can create the slide show and update it from anywhere. You can select the photos that you want to slide show. The only things necessary for this word are Wi-Fi, power, and your pictures saved in the cloud.
Use an old tablet for a video conference call
Sometimes it is difficult to video conference call your loved ones by using a mobile that is not stationary. The best way for this is to place your old tablet at a stand and fix it at a specific special. So, you can quickly call your loved ones without any disturbance.
Use your tablet in the vehicle
The cars that have monitors look fancy and make your journey enjoyable. But it cost high to buy a monitor for the vehicle. Hence, the best way for this is to fit your tablet in your car. It reduces the cost of the monitor also make your journey enjoyable.
Turn it into GPS for cycle, hiking, or bicycle
Another useful way to use an old tablet is to convert it into GPS for cycle, hiking, and bicycle. As a GPS tracker cost is high, you can also reduce the cost by using an old tablet. You can install the best navigation app and download the most visited map that helps offline navigation.
Use tablet in a kitchen
To try different recipes tablet is necessary. You fear using your new tablet in a kitchen for other recipes because it may fall down or dirty. The best of this is to place your old tablet in the kitchen, reducing the fear of damaging your new tablet.
eBook reader
If you are interested in reading books, you can use your old tablet for reading purposes. You download the different reading apps and eBook readers. Now, you can adjust the brightness and display time of your tablet according to your desire. Also, you can download different exciting books on this tablet.
Convert it into a child learning tablet
Are you worried about what to do with an old tablet? You can use your tablet by turning it into a children's learning tablet. Download different gaming apps and learning apps for your children to use. You can also limit the files that are unnecessary for the children.
Use for offline music player
Music relaxes you when you are exhausted. You can convert your old tablet into an offline music player—download a different variety of music that you love to listen to. You can now listen to a piece of music when you have no net available by doing this.
Make a universal remote
You can control the smart devices in your home or office with the help of your tablet. Your old tablet can serve as a universal remote. It would help if you had related apps for those appliances, and then your tablet can control those appliances and act as a remote.
Final words
There are many more methods that can be applied to the old tablet for its reuse. You can also reuse it with your creative ideas. However, these methods mentioned above are the best way to use your old tablet. Hence, we highly recommend you not turning your old tablet into waste, being creative, use it for productive use.