Understanding Social Media Marketing
Social Media Marketing is a form of Internet Marketing that involves the creation and sharing of content on social networks.
Social media marketing includes activities like:
The publication of textual, image, video… content that promotes public engagement,
As well as forms of paid advertising.
This guide provides an introduction to Social Media and some tips for improving the social presence of your business.
By following these tips, you can develop your own plan for your Social Media Marketing.
On these good words, you want to start using social networks to promote your offer of products and / or services.
Basically, Social Media Marketing includes all the Marketing actions that you implement on social platforms.
So, as soon as it involves Facebook, Twitter, and LinkedIn… then it's Social Media Marketing.
In addition, most of the actions carried out are not specific to social networks.
You just have to adapt your approach to this type of platform.
However, the number of social networks is very large.
But as We Are Social specifies, the main networks are a dozen among which: Facebook, Twitter, LinkedIn, Instagram, YouTube, Pinterest, medium, reddit.
Start your Marketing actions on social networks
Marketing can be summed up by analyzing the needs of your target customers and taking specific actions to reach your target.
However, as soon as we talk about the Internet, your customers spend their day essentially on:
As all your customers and prospects spend time on social networks, taking action on these platforms is also an opportunity for any business.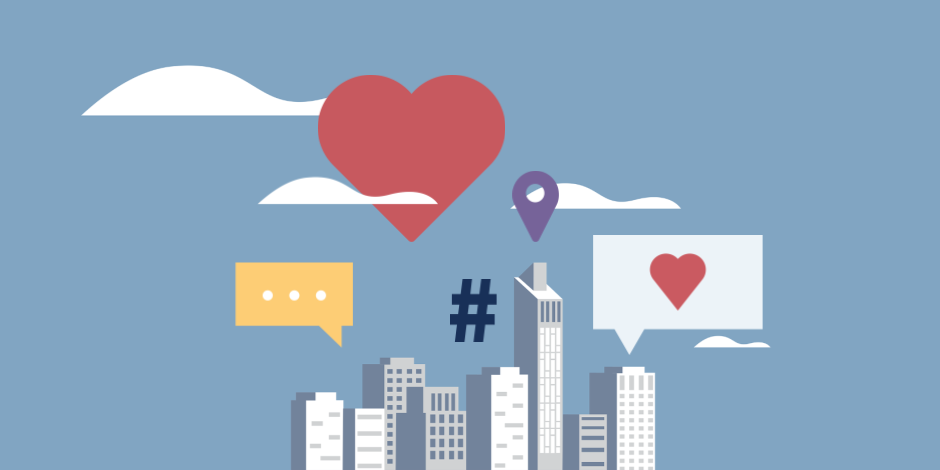 Do you doubt it?
In France, the average daily time spent on social networks is 1 hour 17 minutes.
And, still for France, here is the number of active users:
Facebook : 46.9 million per month, and 28.1 million per day,
YouTube : 45.3 million per month, and 17 million per day,
Instagram : 28 million per month, and 11 million per day,
Whatsapp : 24.4 million per month, and 9.6 million per day,
Snapchat : 19.3 million per month and 13.6 million per day,
LinkedIn : 16.8 million per month, and 2.7 million per day,
Twitter : 16.7 million per month, and 2.7 million per day,
Pinterest : 13 million per month, and 1.9 million per day…
Not to mention TikTok with these 4 million active users.
These figures are enough to make you dizzy (source BDM).
You understand Laurent better when he says that "not being active on social networks is to lose opportunities! ".
To summarize, whether by animating your social accounts for free or by spending a budget on advertising campaigns on these platforms, social networks give you easy access to a large audience.
Of course, it is necessary to devote time to publish, animate, initiate conversations… but with a good method and with a little time, it is easy to find new opportunities.
On the other hand, it is wrong to consider Social Media Marketing as a simple and quick way to win new customers.
Unfortunately, it is not enough to send a few tweets to receive orders.
Nevertheless, there is huge potential in properly harnessing Social Media Marketing for a business. To reach the greatest possible number of Internet users on Google, you use natural referencing techniques.
What are the benefits of Social Media Marketing?
There are many benefits to working your presence on social networks.
Obviously, it all depends on your initial goal.
But here is an overview of the main benefits of Social Network Marketing:
Promote your offer on additional channels,
Reach new audiences by promoting your content for free,
Build customer loyalty,
Provide fast customer service,
Display your expertise ,
Increase your notoriety on the Internet ,
Generate web traffic …
For effective social media training for services please visit https://squarebaseconsulting.com/employee-social-media-training/.