Top Tips While Choosing Unique Corporate Gifts
We all understand how important it is to choose unique corporate gifts. The gift you choose must show your appreciation towards the employees, vendors, and clients. It is very natural for people to get confused among the gift items with so many corporate gift suppliers out there. You need to be very careful while selecting your gift as one from gift can spoil the relations for a lifetime. this is considered to be a major screw up on a corporate level. The best range of gift ideas available in market dizzying time of choices.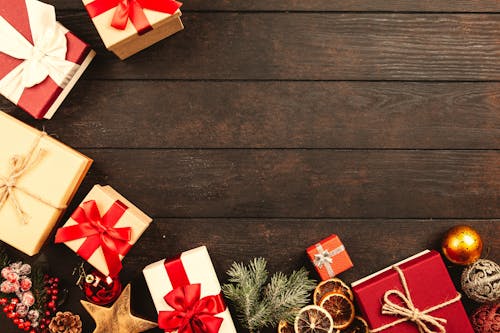 Here are some topics that you need to consider while corporate gifting.
1. Check the corporate policies
There are several companies in government offices that have a strict gifting policy which limits the monetary value of a gift or also prohibits the corporate gifting. This is the first and foremost factor that you need to check before you start making plans to buy corporate gifts. Also ensure the corporate policies from the recipient's end so that they do not have to return the gifts. 
2. Determine the wants
The biggest challenge in buying the corporate gifts is to know what your customers want. It is not easy to know your client on a personal level in several cases. The only thing that you can do here is true all your customers and ask them what they like or get to know their hobbies. This will give you a great idea of what you need to buy.
3. Go for quality
Always consider the quality of your gift when it comes to corporate gifting. Do not just gift anything for the sake of it. Any business gift that you sent to your client is going to reflect on your company's reputation. Try to purchase quality products that are perfectly in sync with your company's guidelines. Avoid lower quality corporate gifts. 
4. Consider your cultural differences
Today several businesses have become worldwide and are dealing with global customers. In such cases you need to know the cultural differences amongst your client. Every country has their list of guidelines when it comes to corporate gifting. For example when you are giving a gift your Chinese client then do not wrap your gift in a white piece of paper as it is considered to be a symbol of death in China. 
5. Use handwritten cards
It is one of the best methods simply send a greeting card with your gift that contains your signature. This shows that you are well invested in them and care about your business relationship. For more impression you can also try handwritten note that share your thoughts. 
6. Spend some money on packaging
Another important thing that you need to keep in your mind is to choose the right kind of packaging for your corporate gifts. Spend right amount of money and time in wrapping the gift as it displays the value of your interest in your client relationships. If you lack the time and the ability to gift the packages then use gift packaging services. 
7. Deliver personally
If you don't have used list of clients to be receiving gifts then ensure that you deliver them personally like customized passport covers. A gift that is personally delivered will keep you on the top of your client's minds. 
So if you are planning to go corporate gifting this Christmas then follow all these guidelines to have one of the best corporate gifting experience ever.