Top 6 WordPress plugins for Improving the UX
When it comes to building a website, there is no aspect more important than User Experience, or UX for short. User experience is defined as how a user interacts with certain products, systems, or services. And the factors that contribute to UX can range from ease of use to efficiency. You might be wondering how efficiency contributes to a better user experience; well let's be honest, we all get frustrated and leave a website if it takes too long to load. So, when you improve your website in any way, shape, or form, you could consider it as a passive UX improvement. Now, we must admit that user experience is a subjective matter, and you can never be certain what's enough. Still, when compiled, certain indicators show the general idea of how well your website's user experience is fairing.
So, to start your path in improving your website's User Experience, here are some of the best WordPress plugins that are currently on offer. These plugins have a wide range of uses and can help your website shine.
WP Sticky
Don't you just hate it when you've been browsing a website, and you need to reference something from a map or picture that you scrolled by ten minutes ago? That's why WP Sticky should find its way to your repository. WP Sticky is a WordPress plugin that solely focuses on making various elements on your website stick, such as a sticky header or a sticky menu. And you might be wondering what are these sticky elements? Well, Sticky elements are the elements of your website that "stick" around on your screen when you scroll on. Most notably, these tend to be your website's headers, but the uses are nearly infinite as you can make any section sticky. Making things like images and maps stick around so that users don't need to scroll back whenever they need to reference something is an amazing user experience feature. With WP Sticky, your user experience will be vastly improved as it can help your users navigate more easily, have a clearer perspective of your website. And a happy user is more likely to stay around and revisit, which will directly help you in your conversion rates. 
And the best part of it all, it's unbelievably fast and easy to apply WP Sticky.With this tool, it takes just a few steps to set everything up.
All you need to do is create a new sticky element→name it→pick the element you want to make sticky→apply what kind of effect it has→ and save the changes. With that simple procedure, the sticky element has been arranged. The true beauty of this tool lies in its simplicity – there's no need to be a professional developer or write a single line of code for that matter since everything is picked visually right off the screen. People tend to forget that, just like real life, simple things tend to be better in the grand scheme of things, which is exactly where this tool fits. It isn't jam-packed with unnecessary features that just bloat up your website editing software. 
Also, when it comes to running a website, there are many hidden costs that people tend to overlook. Especially when many plugins have a ridiculous monthly subscription fee, while they amount to fire and forget plugin, you'll probably use it once or twice, and from then on, it'll run in the background. That's why we wholeheartedly recommend WP Sticky, as it offers one-time purchase options, so you won't need to worry at all about mounting monthly bills.
WP Reset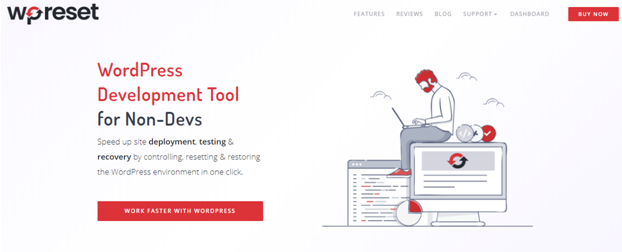 When it comes to website editing software, there's definitely a point when you're going to admit to yourself that you have one too many plugins. This doesn't necessarily need to be a problem, but often is because as with any form of independent program modification, some plugins just won't mesh well together. This may result in your website crashing, breaking, and even deleting content. That's where WP Reset comes in as the premier asset for plugin management. It's jam-packed with features that will help you run your website effectively; it will help you clean up out-of-date plugins, install groups of plugins with just one click and serve as a backup for your website. WP Reset really comes in handy when you're testing a new plugin that you aren't sure whether or not it will function properly as you can just reset your settings back to before you had modified anything. It even sports a "nuclear" reset option because sometimes the thing your website really needs is a complete purge of plugins (especially if you don't know which one is breaking your page).
Under Construction Page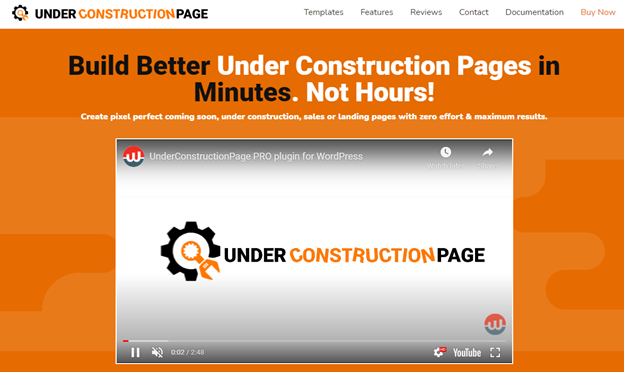 Under Construction Page (or UCP for short) is a WordPress plugin that offers you page templates you can use as substitutes while your website is undergoing maintenance. It is one of the easiest template-based plugins to use as it uses a simple Drag & Drop system that helps you build your front page quickly. One of the best features is its coming soon countdown templates, as you can use them to hype up your newly built website or even some other special events. UCP is perfect for update pages and any single-page website since it streamlines the creative processes for making the page. And with its ability to integrate Google Analytics, you'll see exactly who is your prime demographic and with it to whom you should tailor your user experience too after all different groups of people prefer different styles of websites. And as mentioned previously on WP Sticky, yearly and monthly fees are the secret bane of every website builder, so Under Construction Page offers multiple single purchase plans that are especially worth getting if you plan on running a large number of websites.
WPtouch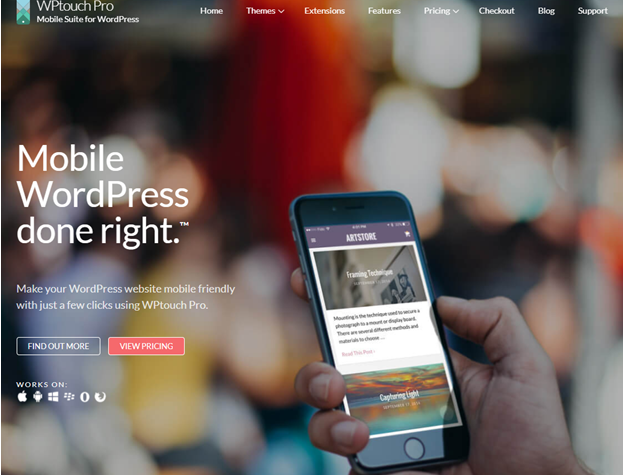 With the rise of smartphones, over half of all internet users have mainly switched to browsing websites through their phones. So it's vital that your website is optimized for mobile usage. That's why you should use WPtouch, as it helps you set up your websites and even offers mobile-friendly themes that you can use to quicken the creation process. With WPtouch, your mobile website will be faster and less prone to bugs. And since it helps your SEO, your website will also see an increase in search rankings. While you can survive not having a mobile-friendly website, keep in mind that it will significantly decrease your user experience ratings due to your page being clunky and hard to understand on smartphones.
Broken Link Checker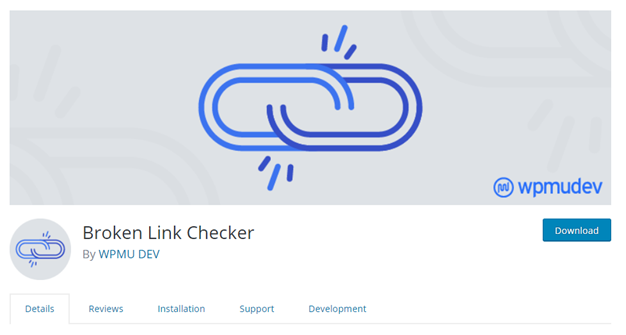 Sometimes it's inconvenient for you to micromanage every single link on your websites. That's why Broken Link Checker compiles all the links you have on your page so that you can check all their data from one screen. As websites can get shut down or change hands, you wouldn't want your links accidentally leading users to malicious websites outside of your domain; that's why you should occasionally check whether or not all the links you have are up to date. But that might be a major hassle if you have a large number of links spread throughout your domains. And as it monitors all your links, it will notify you if the link doesn't work and optionally even flag it differently on your website. 
Everest Forms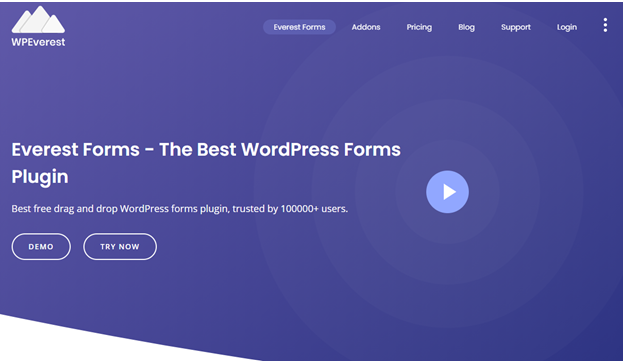 As mentioned at the beginning of the article, the best way to improve your website's user experience is through direct user feedback. And with Everest Forms, you'll be able to create simple forms that users can fill out quickly and give you feedback. You can place your forms with the easy Drag & Drop method, create an unlimited amount of them, and Everest Forms is even mobile-friendly. And to protect you from malicious spammers, it even has integrated Google ReCaptcha support. To get as many users as possible to give feedback, make sure these forms are short and simple since no user wants to give feedback if it requires a lot of work. Another great feature of Everest Forms is its compatibility with translation software, so if you're making a website for your local community, it can translate all the forms into your native language.
In conclusion
All in all, creating a positive user experience can make your website skyrocket with popularity, and these plugins can help you achieve that. Many of the changes these plugins offer may initially seem incremental or not worthwhile, but we guarantee you that they are worth checking out. And most importantly, when you focus on improving your user experience, you'll realize how many little details actually help a website out since you'll find those features lacking when you find pages without them. Just imagine how many websites you visited that really could've used a sticky header or a cool landing page. And all that can be changed with these awesome plugins.