Top 5 Mistakes to Avoid While Exchanging Currency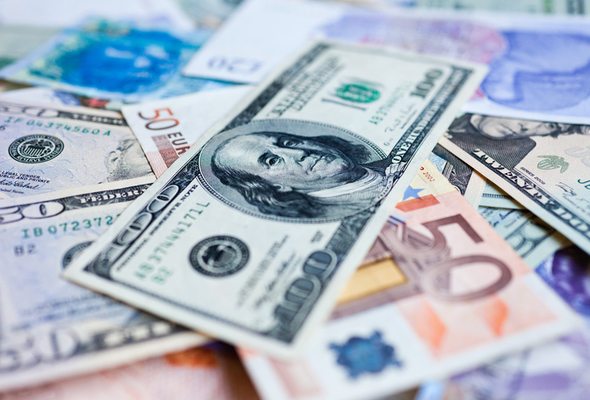 Considering To Exchange From Airport Outlets
Exchanging currencies at airport foreign exchange counters is an expensive choice. A fee of 10% to 15% will be charged to you. You can't negotiate since you don't have any other options. You lose some money, and your plans alter even before you leave!
Not Purchasing Your Foreign Currency Well In Advance
It is best to have your foreign currency available at least a week before your departure date, if not three days. Currency rates can differ vastly. If conversion rates are high, you can wait two or three days to see whether they are falling. Therefore, why rush at the last minute?
Not Comparing Exchange Rates
The exchange rate for different currencies varies from merchant to merchant. Compare the exchange rates given by at least three dealers before purchasing. Several dealers enable you to compare exchange rates offered by authorised money changers in the area.
You may also purchase it online and get same-day home delivery from your preferred salesperson.
Not Complying With 30/70 Practice
Procure a rough sense of how much money you'll need for the trip. Bring 30% cash currency that you may use to pay for your journey and the rest 70% on your Foreign exchange travel card. A forex travel card is usually preferable since it offers better rates than cash currency. You may now obtain a prepaid card for online FX trading.
Not Carrying An Additional Currency Travel Card
You may get a spare Forex card along with your original one. Most money changers do not impose a fee for the additional one. Even though it is costly, paying the nominal fee and getting a spare to be safe when travelling in another country is preferable.
Top 3 FOREX Options While Going Overseas
Prepaid Cards are an efficient, simple, and safe way to carry foreign cash while travelling overseas. A Borderless Prepaid Travel Card or Multi-Currency Forex Card, such as the one offered by Thomas Cook, is one of the best and safest ways to conduct seamless transactions when travelling to several countries at appropriate foreign currency conversion rates.
Another secure solution for seamless transactions overseas at appropriate foreign currency rates is to carry debit and credit cards. In general, credit cards provide the best security, even when travelling. Credit cards, unlike debit cards, are not connected to your savings or checking account, so a scammer cannot access your accounts.
Get your Traveller's cheque to make secure, seamless, and simple transactions in distant countries. Thus, don't hold off consulting Thomas Cook for your foreign currency needs if you want to have a stress-free journey overseas.
Wrapping Up
Managing money on an international trip may seem difficult. Yet, you can save a lot of money if you head in with adequate information. Keep your funds secure, and never underestimate the use of Forex cards.
It is wise to utilise tools such as travel cards and traveller's cheques to simplify money management. Since a broad range of currencies is accepted internationally, using Forex cards makes currency trading considerably simpler and more economical. Another secure method of transaction is the use of a traveller's cheque.
To get the most up-to-date and accurate foreign exchange rate today, use Thomas Cook's Currency Converter, the most trustworthy rate source. It is well-known and used by hundreds of travellers. Do you want to know what the current currency exchange rate is? Examine it right away!
---