The Complete Guide to Choose Enterprise Financial Management Software!
Gone are the days, when recording figures in a paper is a business meant thing!
Luckily, with the advent of modernized technology, like the ERP financial system, it has become possible to manage the accounting department in any organization easily. 
As a business owner, you must have something that can keep track of your company's expenses, create bills/reports, manage cash flow, handle other time-consuming finance affairs automatically, etc. The manual bookkeeping system isn't now considered as a smart move in this fast-growing and busy environment. 
But using accounting software can equally keep track of a company's revenue, as well as to determine sales and maintain inventory. Such systems don't only reduce the human error in calculations but also provide the right information regarding sales, inventory, and profitability.
Above all this, choosing the right financial system program for your business is the first priority. For choosing a business financial management software, you need to understand some business accounting basics and needs. 
So, what you need to consider while choosing the right ERP software for your business. Let's get started.
Table of Content
What is Financial Management Software (FMS)?

How to Choose Enterprise Financial Management Software

Consider Your Accounting Requirements

Search, Evaluate, Test, and Buy

Keep Budgeting Options in Mind

Pay Attention to Add-on Features

Take Advice From a Professional Accountant

Think About Data Security

Wrapping Up!
What is Financial Management Software (FMS)?
Simply put, a financial management system is software that is used to handle expenses, income, and assets of any particular organization. In addition to managing various financial operations, it can reduce accounting errors, maintain audit reports and bring a long-term profit with applicable financial norms.
Generally, the financial management system is a part of enterprise resource planning (ERP) systems. It combines economic and operational data in order to determine total revenue and profit. 
Benefits of Financial Management Software:
Streamline inventory management and bill accumulation

Optimize daily, monthly, and yearly cash flow

Prepare audit trails in compliance with accounting regulations

Generate automate finance processes and lessen accounting errors

Provide better forecasting, budgeting, and outlining

Keep an eye on financial and reporting activities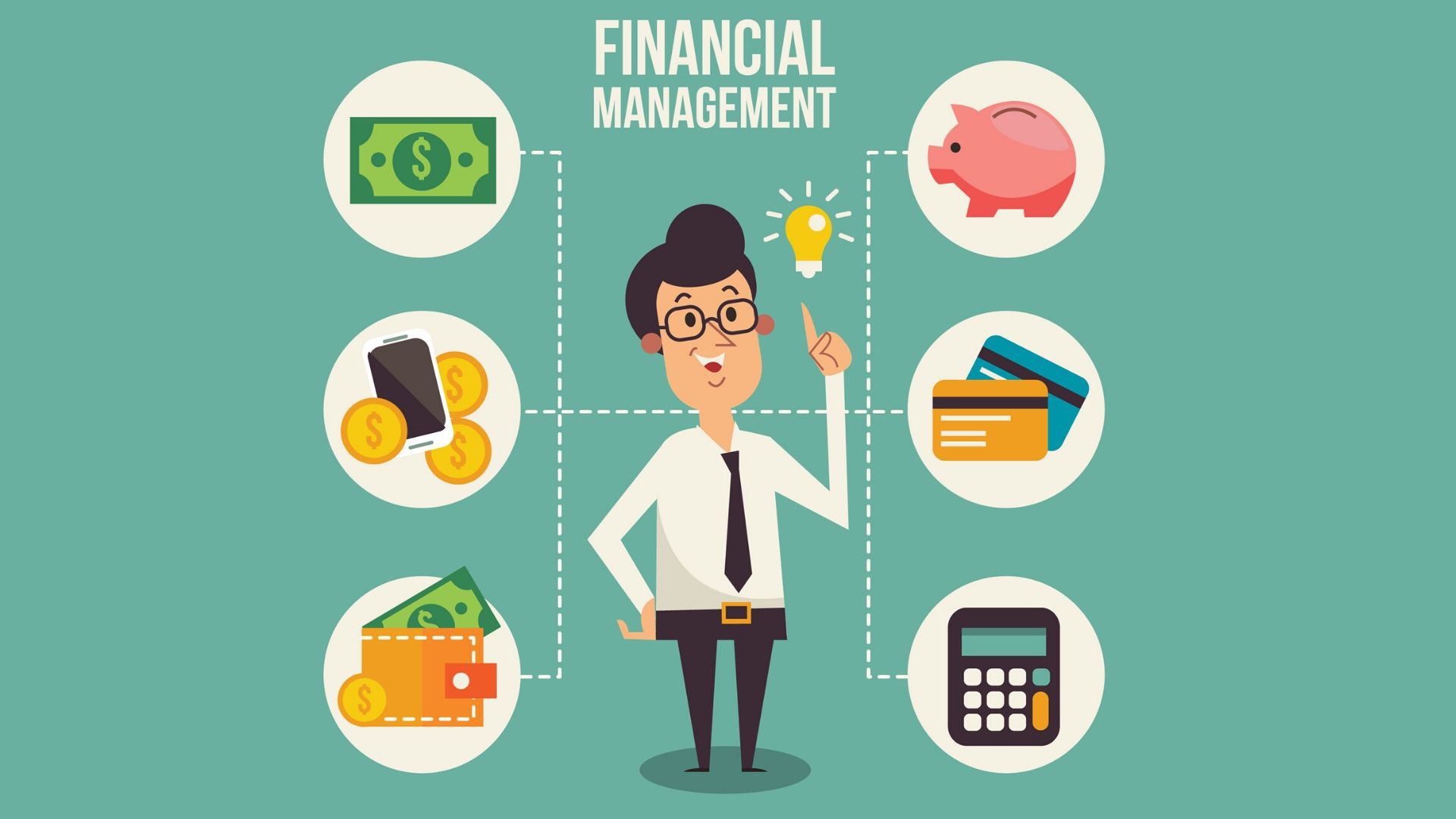 How to Choose Enterprise Financial Management Software
Consider Your Accounting Requirements
The first step towards choosing the right financial system is to discover your accounting needs. Take a look at your business and determine its various operations and inventory management. Obviously, you require software that helps your business in every stage. 
Therefore, while choosing an ERP financial application, make sure it's broad and featured with all substantial features that cover all your financial needs. 
Every entrepreneur or small business executive must understand what data their business needs to keep and what reports they need to generate. By doing a little thorough research, you can take an authorization overall accounting department. 
Simultaneously, it's also essential to pick financial software that makes the tasks of keeping records easier.
Search, Evaluate, Test, and Buy
Doing a thorough and detailed research will educate you about different solutions available in the market. In order to choose the right accounting application, search the internet, take recommendations and opinions from professionals, social media, forums, discussions, etc. 
Rather, create a list of top manufacturers and determine – are their system meeting your business accounting requirements? Is the software equipped with the required features? 
Another thing that matters while shortlisting a financial software, you need to evaluate the various factors like pricing, customization capabilities, modules, certified payroll, platform, barcoding, time and billing solution and everything that is relevant for your enterprise accounting application. 
These factors will help in making the right decision by eliminating cheap options and bring the remaining ones that are relevant for business. Before installing such a system, don't forget to request a demo to examine the system's capabilities and performance in your business.
Keep Budgeting Options in Mind
In the market, there are different types of accounting systems available that suit all budgets. Some provide a free trial for up to some feature stances. Whereas, some only offer applications at an affordable price. 
But, the more functional the software is, the more pricey it becomes because every owner needs something that is relatively relevant. 
Therefore, while purchasing an ERP financial application, calculate the budget. Make sure your budget depends on the costs for the software, involvement of new hardware, implementation, product upgrades, maintenance, and support.
Pay Attention to Add-on Features
Before jumping over a decision, it's recommended that create a list of essential features and functionalities you require in your accounting software. Having add-on features means you're providing your business with extra usability. 
For instance, getting access to the handling system remotely, consolidating your accounting application with your e-commerce application, and supporting multi-currency transactions online. 
All these advanced features won't only make the financial system compatible but also maximize the ROI. So, choose software that is equipped with advanced and modest features. 
Take Advice From a Professional Accountant
Every business is different. Sometimes, it seems difficult to choose an appropriate application that is compatible with your business. So, what can you do in that case? 
With the assistance of a professional and experienced accountant, you will get the best and educated opinion about which one is the best choice for your specific organization. 
Additionally, your accountant will also help in setting up the accounting software, because they are well aware of current and trending technologies. Seeking help from an internal accountant manager will provide the right solution that is essential for your business. 
Think About Data Security 
Adopting an online accounting application means you need to take into account data security. Before purchasing a specific financial management software, determine – Is the approved application featured with data security? Some of the service providers host their applications on their servers. 
So, you must ask about the security measures they are taking to safeguard your data. Additionally, check that the services are using the HTTPS connection because HTTPS protocol ensures that the data transferred from your computer to software is encrypted and can't be hacked by third-party. 
Wrapping Up!
Picking up the right financial management software for your business isn't that easy. But, once you invest time and money into one accounting system, it'll become easy to bring the perfect accounting system in your organization.
We hope the above-mentioned selection tips are relevant enough in picking up the appropriate accounting system according to your business requirements.
Thanks for reading!