Practical Tips To Roof Installation You Must Follow In 2020
A roof is the most critical component of a house. No doubt, it must be durable, strong, and made up of quality material.A roof with extraordinary strength can safeguard your property from the external elements. Quality roofs may firmly protect your house and possessions. If you think your roof is not stable and is partly damaged or have issues, consider a roof replacement.
You have two options either you may carry out roof installation on your own or hire an expert for the task. A professional can use the right set of materials and employ technology to give you the best results. He also has prior experience in roof installation, roof repair and maintenance so that so you can enjoy peace of mind by choosing a roofing professional. Your roof will appear modern, beautiful and attractive to enhance the look of your property.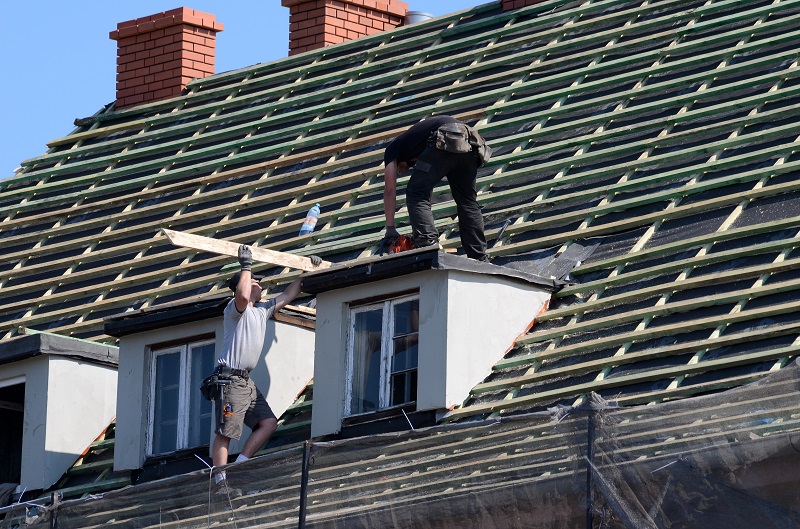 If you have some experience in handling roof repair and upkeep, you may think of installing a roof on your own. A roof is an integral part of a complex building system for it includes your house walls, the foundation, various structural components and the windows as well. It is vital to ensure that roof installation is carried out in the best way for it determines the lifespan of the roof and the building. Any mistake in doing the installation can cause more significant trouble. If you are fit and fine and have prior experience in using a hammer, climbing a ladder, you may install the roof on your own. Although laborious and time-consuming, it is worth taking a roof installation.
Collect all the materials you need for roof installation
Before starting the roof installation, make sure you have all the materials and handy tools. Some of them are metallic roofing materials or the copper shingles, a sharp knife and roofing nails, chalk line and cement, a ladder, a measuring tape, a hand cleaner, dirt scoop to scoop out dirt. Make sure you examine your roof before starting the work. Look at the roof deck and see if it is dependable or not. It should comprise half-inch of plywood. Now, use a slope factor to measure the roof.
Start the installation work
Use the rooftop techniques to measure the trim pieces and the shingles. At first, you need to install the valleys and then the underlayment's. Install starter tips; gable ends, followed by shingle application. When installing the shingles, you need to be careful. It must move from left to right, pressed tightly against the surface. Nail the shingles through the holes while it is held in place. Although you will come across plenty of material options on the roof, you should choose a metal roof when considering roof installation. Metal is a preferred material for roofing that offers several benefits.
Choose the roofing material as per your home. The material options include steel, aluminum and others. The tips to roof installation stated here apply to almost all kinds of roofs. But, you may always contact a professional for the installation work. A professional will save time and energy while carrying out things correctly.
The benefits of choosing a professional
1. A professional roofer having years of experience in roof installation and repair can do the job correctly for he has the right skillset. He is trained enough to carry out installation, repair and maintenance.
2. The professional will use the right set of tools to carry out the installation with a greater precision
3. An experienced roofer will quickly find out the root cause of the problem and then start working on it. An inexperienced person will be making wild guesses when it comes to finding the problem in the roof installation. To trace the issue at the earliest, looking for a seasoned contractor.
So, we may say that hiring a professional roof installation service is highly beneficial. Take professional help to save time, money and energy.