Vietnam Honeymoon: Best Places to Explore with Your Spouse
Vietnam is a wonderful place to travel to. It is both couple-friendly and pocket-friendly. Starting from its natural wonder to savory cuisines, Vietnam has it all. And that what makes it one of the best honeymoon destinations on earth. Moreover, there are some best honeymoon destinations in Vietnam that deliver an unforgettable and meaningful romantic experience to newly married couples. The best attractions to visit on your Vietnam has a long list, but we have picked the most romantic ones to include in this article. 
Honeymoon in Vietnam is not only budget-friendly but also breathtaking. So whether you are visiting Hanoi and Saigon or trekking through rural villages in Sapa, Vietnam holiday is sure to bring some spice in your love life. So, check out these famous Vietnam tours places to enjoy with your new partner.
Meet The Valley Of Love: Dalat
There are various romantic places where you can enjoy your honeymoon, but the Valley of Love is purely amazing. It highlights the beauty of nature and is popular for its eternal spring. It is situated in the south-central highlands of Vietnam which is 1500 m above the sea level. It also has great mountains that are covered with beautiful pine trees that make it one of the most romantic places in Vietnam, especially in summer and spring. There are swan-shaped paddle boats in Xuan Huong Lake available for the couples which you can ride to spend some romantic time with your partner. Also, there are various flower gardens available along with majestic waterfalls that can be perfect for your romantic honeymoon plan.
Be Lost in the magnificent Rice Roof Of Indochina
SaPa has a majestic valley which is one of the best honeymoon destinations in Vietnam. It is called The Rice Roof Of Indochina because of its colorful terraced rice fields, flowing streams, and 3143-meter high Mount Fansipan. Not only for couples, but this place is also ideal for solo travelers and people who often travel with their family. The most romantic things about this place are, you get to enjoy the beautiful view of Muong Hoa Valley & the Fansipan Mountain, the water of the Love Fountain, and the adventure of the Heaven Gate.
If Not the SaPa, Then Move to Mai Chau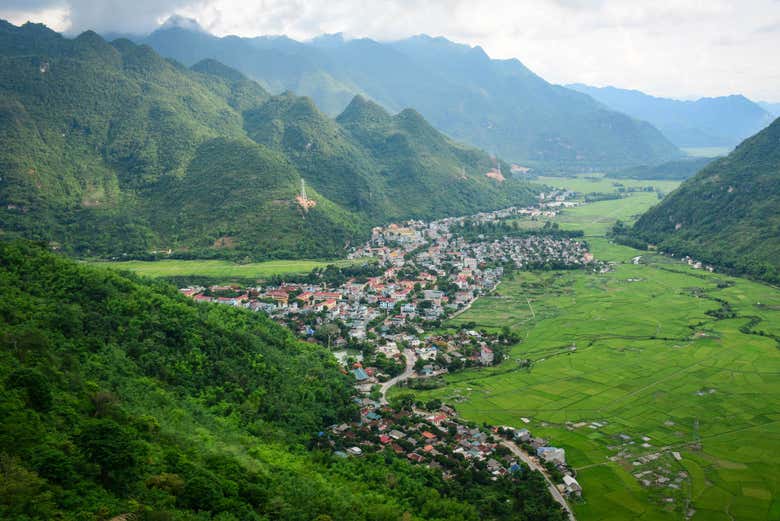 SaPa can be really crowded sometimes and if you are looking for an isolated place, Mai Chau can be the ideal honeymoon destination for you. You can take a dip in the Thác Gò Lào waterfalls, walk around the rice fields holding hands with your soul mate, stay in one of the homestays and explore the Chieu Cave. 
If you like beaches, you can visit Con Dao with your partner. The place is quite mysterious and romantic. The sea has blue-green waters, beautiful coral reefs, mangrove forests, and so on.
Are you looking for an affordable Vietnam honeymoon? Get in touch with Pickyourtrail and learn more about our holiday package services. Once you get the details, book customizable Vietnam honeymoon packages. The all new experience is waiting for you, just embrace it!