Make Your Audience Fall in Love With Your Brand Using GIFs
If you use GIFs you would know how they cheer up any conversation. For the longest time, GIFs have been described as funny clips of videos, TV shows and movies or interesting visuals to be added to Facebook comments or WhatsApp conversations.
But GIFs have a lot more to them than just this. They have emerged as the latest marketing trend for businesses around the world. 
Now you might be wondering why someone would use GIFs for marketing? You might also think GIFs are too casual to be used in business strategies.
Don't worry. We've got you covered.
Conversation Media Marketing uses Conversation media like emojis, GIFs, stickers, avatars, etc. to convey one's message in a captivating way. They have the power to convey impactful messages in a few seconds. This makes them one of the most powerful tools for brands that want to connect and engage with their audience with online conversations. 
GIFs are not new. People love GIFs. 
A survey by Tenor, a GIF sharing platform, once revealed that about two-thirds of mobile phone users aged between 18-44 said that GIFs help them express emotions better than emojis or words alone. Moreover, a majority of them also said that they want to use them more frequently in the coming years. 
How is this not a great marketing opportunity? Brands that communicate in the language of consumers are the winners. GIFs is the new language of communication for millennials and Gen Z. 
Don't believe me? See for yourself how some popular brands evolved their marketing strategy and became successful with the use of GIFs.
Starbucks
Starbucks was one of the first brands to use GIFs for connecting with their audience. Back in 2015, it released 21 branded GIFs on Popkey, a mobile app, allowing people to share them in their conversations. 
You will find their GIFs on most of the major GIF sharing platforms. Like this one is on Giphy.
Recently, they promoted their seasonal drinks menu on social media using animation. 
Amazon Prime
Amazon Prime launched GIFs to promote its shows. There were some exclusive GIFs to promote Comicstaan, a popular comedy show in India.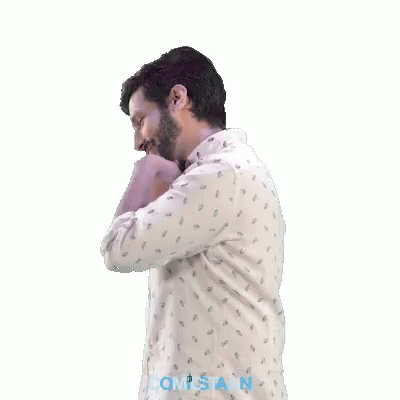 Not just this, the OTT platform also launched GIFs for other shows like Mirzapur. Needless to say, they gained a lot of popularity among the audience and people use these GIFs in their daily conversations on social media. 
KFC
KFC recently launched a campaign exclusively for their Indian audience and guess what they used GIFs made exclusively for Indians. The campaign was titled #DilMeinGrill and a series of GIFs were released for the same. It was a big hit.
Previously, the brand released some GIFs in collaboration with Tenor featuring their Mascot. These GIFs are available for sharing across social media platforms now.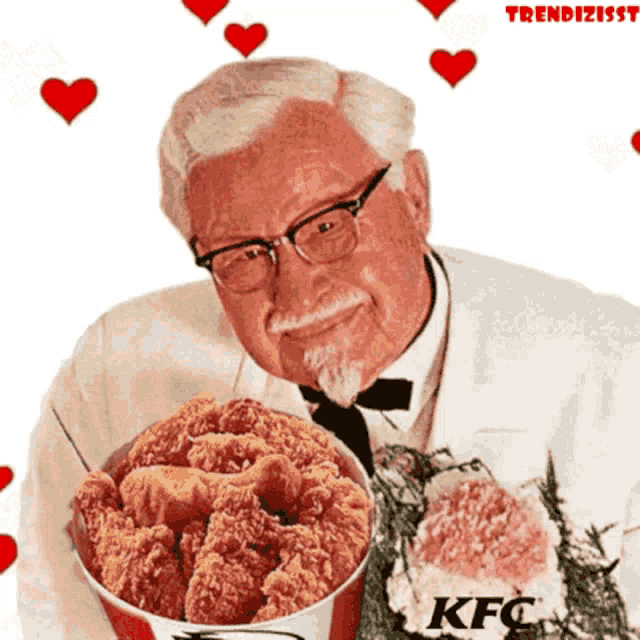 It can be inferred that personalization is the key to successful brand marketing and these brands followed the trends. 
Wondering how you too can use Conversation Media and stand out among the rest?
Use them on your social media channels
Imagine you are scrolling through social media. What's the one thing that captures your attention instantly? It has to be visual media like emojis and GIFs. You can start by creating social media posts that are funny and relatable to your audience. Engage with your audience in the comments section using GIFs.
Use them in email marketing
In an inbox full of emails, you can make yours stand out by using customized GIFs. Use GIFs to showcase your products and services and you will see the engagement increasing. 
A study by Dell concluded that email campaigns that rely largely on GIFs reported a 103% increase in conversion rates. 
Whoa! Isn't that great?
Use them in your blog posts
Visuals have a great impact on readers. You can drive traffic to your brand using GIFs in your blogs. It's more than mere entertainment. 
Make them a direct part of user conversations
GIFs can be personalized as per your brand's ideology. Like Sunfeast Yippee partnered with Bobble AI and came up with a set of stickers and GIFs that can be shared across platforms. 
Bobble AI's keyboard has a brilliantly designed AI that supports 100k+ Stickers and GIFs available for use. 
Conclusion
GIFs aren't just limited to having funny conversations online. Businesses can use them to make their brand more relatable and engage with the target audience. In fact, they can also help you turn strangers into some of your biggest fans on the internet. As the use and popularity of GIFs continue to rise, we can expect to see more creative and personalized applications bringing about a transformation in the way we have traditionally known marketing.