Life of A Successful Mother and Billionaire Realtor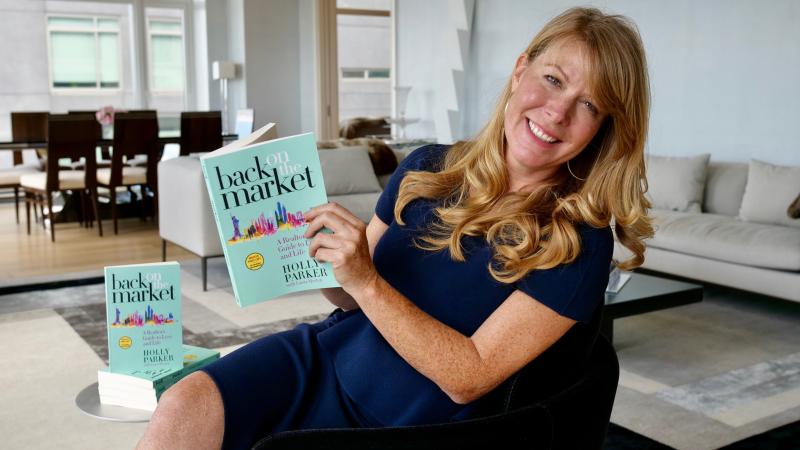 Real estate broker Holly Parker is a twin mom and a billionaire working in the real estate industry for over 20 years. She made her way towards success with her hard work and excellent qualities. Born entrepreneur Holly Parker earned her first income when she was in fifth grade, selling her barrettes. When she was 13, she had an income of $20 per hour from her kid's camp which became so popular that her grandfather had to shut it down.
As they say, there is no stopping an individual who is thriving to work and succeed. Parker has sold more than $10 billion worth of real estate properties. She has been receiving Douglas Elliman's sales award. But life is not always easy, becoming a mom of twins was not an easy journey.
She faced miscarriages and also went through IVFs, but was not successful. After consulting with different doctors, they settled for a surrogate. When they were through the process of surrogates, there was a 7% chance of twins and eventually, she became a mom to Mason and Parker. However, She managed to overcome the struggles and became a successful mom and real estate agent. Holly Parker Billionaire has developed a successful life in the real estate industry and managing her life with her beautiful twins.
Mom and Billionaire realtor turned author
Holly Parker Billionaire has written a book named " Back on the market". In 20 years of experience, she has met many professionals looking for a home, but are heartbroken in real life. So, she draws a unique comparison of real estate and love life from her experience. She compares how the foundation of a real estate property is similar to the foundation of relationships. How dating someone is like looking for a new home. Through her book, she encourages people to start their new life and find partners they are looking for rather than sticking to the past. Similar to visiting different homes and finding the one that suits you.
Over the years, she has sold many luxury properties in Manhattan with millions of worth. Being a successful real estate broker due to her excellent skills and a successful mother helping her kids settle for better.
Holly Parker shares her real estate experience and how you can find your love by building a strong foundation. Mental health, thoughts, and perspective are important for the foundation of your life. Build a strong foundation and look to find your love. Building a relationship is similar to building a home from foundations. In her book, she has been sharing her experiences and encouraging people to find their love and balance in life.
Final Thoughts
For anyone balancing their life in every aspect and succeeding in careers. Holly Parker is one of the most successful real estate billionaires and mothers sharing her story. Parker has successfully built her career and shares her experiences of real estate and life with her book "Back on the market".