Know Your Business: Establishing Secure Business Relationships in Crypto

The cryptocurrency and digital assets market is growing because of rapid technological developments worldwide. It has emerged as a point of attraction for customers and investors. However, the rise of the crypto industry comes with its setbacks. Since it is relatively new in the finance sector, it is prone to cyber-financial crimes. Thus, businesses that adopt cryptocurrency, such as Bitcoin, get onboarded at crypto exchanges for their transactions. Therefore, before taking them on board, it is critical to verify their legality, and implementing the know your business procedure is the only way to establish a secure partnership.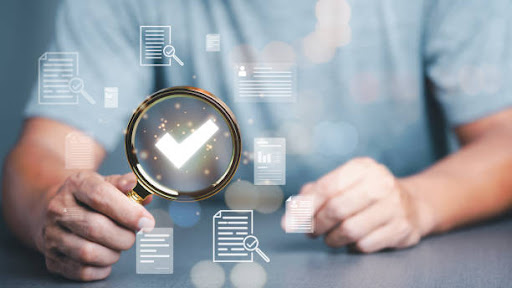 What is KYB & How Is It Applicable in Crypto?
According to Statista, almost 56 countries have adopted cryptocurrency between 2019 and 2023. Japan is the leading country where cryptocurrency is commonly used. This indicates that business firms in these states are also embracing crypto in an attempt to replace fiat currency. Therefore, cryptocurrency institutions should perform business verification before engaging with companies.

The know your business (KYB) process is like KYC but is specific for businesses instead of individual customers. KYB refers to authenticating the legitimate existence of the business allies, as KYC aims to verify customers' identities. It includes all the necessary measures to check whether an organization that opts for cryptocurrency is legal.
Business Verification Services In Cryptocurrency Exchanges
Crypto firms should ensure the collection of every important set of records and information related to the onboarded business organizations. They have multiple options to seek authentic and reliable automated know your business services from. Document checking includes verifying the licenses of businesses.

Digital KYB services can enhance this process by integrating an up-to-the-mark application programming interface (API) to access databases. Consequently, it allows crypto firms to identify any adverse indicators, such as the existence of shell companies and possible linkages to money laundering as well as funding of criminal groups.
Verifying the identity of the beneficiaries holds immense significance in the know your business process. The ultimate beneficial owner (UBO) is the chief beneficiary who owns and manages the company. The UBO should submit all the essential government-issued documents, such as ID cards, tax records, bank statements, money trails, legal documentation of off-shore accounts (if any), and proof of income sources.

Likewise, the cryptocurrency platforms must verify the identity of all other stakeholders and top-tier management to conduct an overall company assessment. If firms suspect any member of the organization's top leadership to be linked with financial crimes, they must avoid going forward with the alliance.
Know Your Business & EDD
The KYB checks are performed as part of the due diligence process, which analyzes an organization's data before initiating B2B relations and conducting transactions. The cryptocurrency exchanges should perform these efforts to assess the risk potential of a business enterprise. Wealthy political figures and business tycoons get involved in bribery and financial corruption. Therefore, the businesses owned by these individuals must be scrutinized and monitored.
This is where EDD comes into force. The enhanced due diligence process involves all the measures organizations must execute as an essential component of the know your business strategy.

EDD comprises checking all the global databases of individuals suspected of financial crimes, shell corporations, and economically sanctioned geographical jurisdictions. Hence, the crypto sector should prioritize business verification for ensured compliance with anti-money laundering and counter-terrorism financing regulatory standards.
Crypto Legislation in the United States & KYB
The states where cryptocurrency is legal have devised relevant laws to include this sector under financial regulations. In 2013, the government of the United States legalized the mining of cryptocurrency and its adoption by individuals and businesses. It was declared a part of the finance sector and, thus, mandated to be regulated according to the anti-money laundering and terror funding regulatory laws.
Consequently, crypto or any other virtual asset exchange platform is regulated by the US governmental authorities, i.e., the Financial Crimes Enforcement Network, Securities and Exchange Commission, and Commodity Futures Trading Commission. Hence, digital currency organizations must adopt an effective KYB process to verify every business that gets associated with them.

It is significant because of the regulatory bindings on the kyb crypto sector and for achieving AML/CFT compliance. Furthermore, streamlining the know your business procedure prevents legal penalties due to non-compliance. Failing to adhere to the financial laws results in hefty monetary compensations and strict punishments like imprisonment.
In a Nutshell
Simply put, know your business is an obligatory process for every financial and non-financial organization. It holds more significance for the cryptocurrency industry because of its rapidly evolving nature and the resulting security gaps. Hence, every firm affiliated with a cryptocurrency must be verified to ensure secure business relationships.