Important Tips to Consider When Choosing Smoke Box Kit as a Beginner
Choosing a smoking kit box is the best option to carry all your smoking accessories conveniently from one place to another. There is no need to compile all your smoking accessories in a backpack and travel around with heavy shoulders. You can look for a compact and lightweight smoke kit to place all your smoke accessories in an organized way. 
Smoking kits are available in different shapes and sizes depending on the individual needs. But in the middle of numerous models, it is incredibly tedious to pick the smoke kit's suitable model. Confusion and time-consumption go hand in hand.
But don't worry; here we have complete research for you to make your task a bit easier! Here we have discussed a few essential tips you need to consider when choosing a smoke box kit. When you select any smoke kit, always keep in mind the efficiency and space features which are the two basic ones.
Portability 
When it comes to selecting any smoke kit, looking for portability plays an important role. This portable nature of the smoke kit will enable you to easily carry the box from one place to another without any hassle. To have your smoking kit get easily adjusted in your pocket, we recommend you choose Smokit as the safest bet. 
This product works as a multi-hitter with extra storage space for both concentrate and flower. You will also find this product available with a grinder card for easily breaking down the herb. You can collect it on a flat surface or the rolling tray. It is durable and available at an affordable cost of $20.
Maximum Storage Space 
In any smoke kit, storage space is the crucial element to consider. More storage space means you are left with the extra opportunity to place all your items in one place. To have bells and whistles with you, choosing Smokeit is not the best option. Our top recommendation is to look for a smell-proof bag. They can hold all your items together without any complexity. Being compact, it becomes easy for you to carry it around on your shoulder. A smell-proof bag is available in diverse shapes and sizes.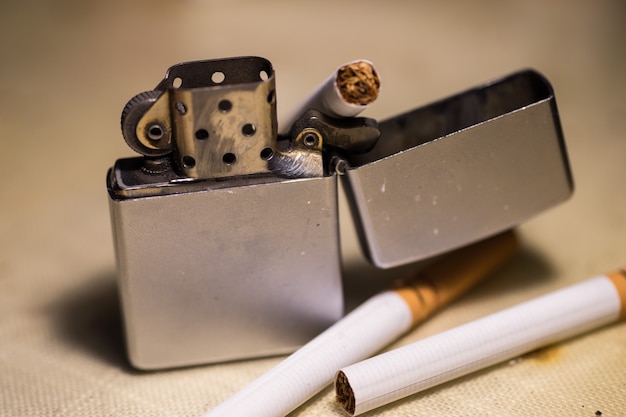 You can even look for Skunk Sidekick, which is our personal favorite. This kit can easily fit your flower, grinder, bowl, papers, or lighters in it. Some of the kits are also available with the small partitions to store your important accessories at one place.
Affordability & Lightweight 
When a newbie is shopping around for a smoke box kit, they pay attention to the lightweight nature and affordability. Being lightweight will allow you to handle the box easily, even on your long journeys. 
It is a reality that you should never visit a market for any product until and unless you have not set an appropriate budget in your mind. Various brands in the market offer the best quality smoke box kit. But still, the issue of price pops-up in the way. You should try to choose those smoke kit models that are not just high in quality but are affordable. 
Combination of all in one dugout with the smell proof bag
Look for the style of bag which we have mentioned above and throw your smoke kit in it. You can look for the smoke kit in the same way as if you are purchasing any Swiss army knife. There is no need to use any tool or any machinery. But if you are in an odd situation, then taking help from a device is the best option left behind. 
It gives you extra space to store all your accessories in an organized way when it comes to smell-proof bags. Smoke kit measures around 2.5"x1.5"x0.5", which is quite similar to the size of the zippo! It even includes a hitter for your convenience. Majority of the box kits are manufactured from the durable material of steel or metal casing. This will enable the box to survive for long years due to sturdy nature.
Which setup have you selected?
So this is the end! It would help if you kept your mind clear with all those strategies and tricks that can help you pick the fitting smoke box kit. Visit the market with complete preparation to save your enough time and money. Examine the equipment first and look for what it offers for your convenience. You can even shop around and figure out how you can build a smoke kit on your own. 
Bottom Line
These have been few critical guidelines that you need to consider when looking for a perfect smoke kit. Always put your preferences first when it comes to the selection of the correct smoke box. Look for the portable, compact and affordable box set so it can stay with you for long years. 
Don't forget to take help from our above tips. All the best!