How To Operate Heavy Lift Transports?
Have you ever thought of how the mega-structures or huge power plants have come into being? The great infrastructures may poke you to think about how they had placed there. Well, it's common for all human beings to question how the mega-structures were built. Apart from the architect's and engineers' mindblowing efforts, there is one more team member that endeavors to transport every material, machinery, and equipment required for construction on the site by using suitable vehicles. DNA Supply Chain is one of those members that has been providing several services including heavy-lift cargo and land transport in the USA.
For more than five decades, DNA Supply Chain is one of the best logistics freight company. Our services incorporate freight forwarding, heavy lift cargo, transportation, cable and pipelaying, networking, earth, civil work, and equipment rental. Being an efficient transport service provider, we offer well-equipped and advanced vehicles according to the demands of the clients and ready to move anywhere across the country. To ensure smooth and authentic delivery, we take reliable routes and have installed advanced technologies in our vehicles that assist our drivers to ride fluently.
What Is A Heavy Lift Transport?
The service including any type of vehicles you utilize to transport heavy equipment, or any heavy machinery that cannot be broken down into small parts is referred to a heavy lift transport and we are one of the prominent providers of the heavy-lift transport services. Industries such as oil, petroleum, gas, powerhouse, research centers mostly require our heavy-lift transport services. Generally, heavy-lift transport items include generators, reactors, turbines, boilers, casting, towers, heaters, locomotives, presses, satellites, military equipment, boats, and parts of oil rigs and production platforms. 
Heavy Lift Transport By Road, Air, and Sea
The mode of heavy-lift transportation depends on various elements. Our professionals analyze the whole transport process and draw routes and select cargo(es) for transporting over-sized items nationally and internationally. We try to come up with the most feasible solutions that are reasonable and of course environmentally friendly. Particular trailers and trucks with special large loading spaces usually carry out the movement of heavy lift cargo projects by road as it is an efficient and cost-effective one.
Since we are a leading land transport company, therefore we provide exceptional large volume aircraft for air cargoes that bear up to 250 tons of freight. Lastly, for extreme giant loads, we offer heavy-lift ships that are specially designed to transport excessively large and complex loads with all the necessary safety measures. Project heavy lift cargo is perhaps one of the most complex and difficult tasks in logistics that require years of experience and proper knowledge. Being in the industry for such amazing years, we are now enough experienced to handle such projects and have an amazing team that works smartly to get the projects done rhythmically.
How We Operate Heavy Lift Transport?
Heavy lift transport as mentioned above is quite a complex and challenging task and DNA Supply Chain is always active to accept challenges. We find heavy-lift transport the most interesting task. As you know that a perfect team can make even the impossible, possible and this is what our team is an expert in. Several tasks are assigned to their specialists working on the specific project and different departments join to make a team, for example, technical, mechanical, and monitoring departments.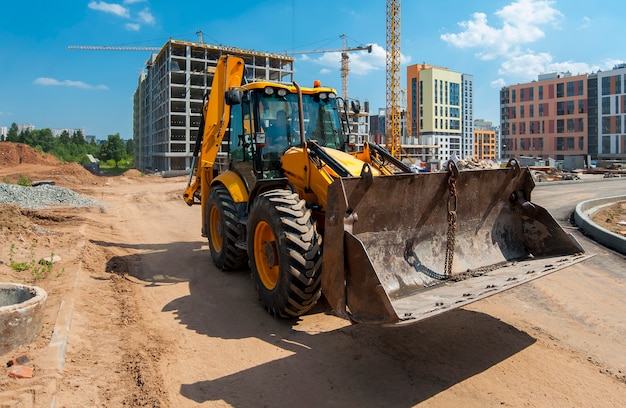 The cargo loading officer is responsible for the complete overview of the actual status of the process and the project. Furthermore, the crane operators and the ballast system operator manages and controls the situation. All the professional team works in a systematic way to avoid any damages to the cargo while loading or unloading. We also take all precautionary measures to tackle emergencies.
Inspection Of The Cargo
Before transporting any project whether it's heavy-lift transport or normal, our experts conduct a survey and inspect the machinery, equipment, and any item to make sure that the item is totally fine and should be delivered as it is. We fill forms that include the check-list and reports of the inspection and give a copy of that report to our clients so they can also keep the record of their cargo and can claim if they find anything wrong with their cargo.