How to electricians claim for workers' compensation?
Electrician Injuries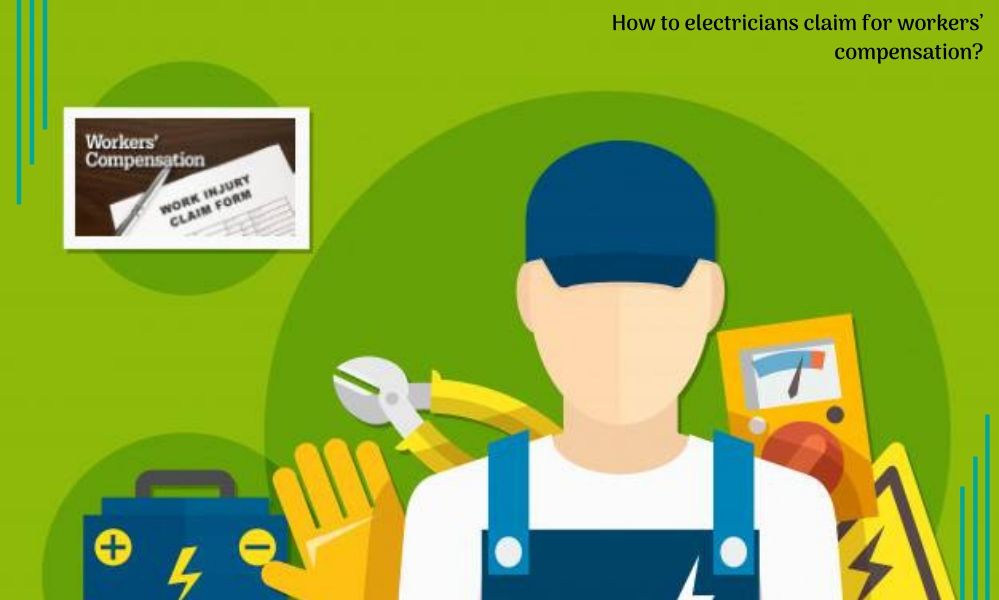 Electricians are professionals who are trained to work with electrical appliances and make electrical connections. However, accidents can happen in all places. Even though the electricians take special care to ensure that they take the necessary safety precautions to stay away from danger, sometimes they may be subject to injuries while working. The injuries are usually caused due to contact with electricity, which may be fatal in some cases.    
We have a wide team of workers compensation attorneys, which are highly qualified and here to help you and discuss all your queries. Here we discuss all the risks in Electrical industries.
Electrical Industry Risks
Following are some of the risks categorized by Occupational Safety and Health Administration (OSHA) with regard to electricians:
Death by electrical shock –

 This category refers to a situation in which the individual may die due to contact with high intensity of electricity or due to contact with electricity for a long period of time. Exposure to more than 75mA could cause death.

Injuries by electrical shock –

 This category includes cases in which the shock is not fatal, i.e, the person does not die due to the shock. However, the individual's hands or other parts of the body may be affected due to exposure to electricity. It may happen as a result of touching an electric wire or other such items. 

Burn injuries

 – Arc flashes and blasts may cause thermal burns while electrical burns are a result of direct contact with the current.  Such cases may subject the electrician to burn injuries while working.

Fall injuries

 – Electricians often have to climb ladders and do their work. They may fall from an elevated position while working. This is also included in occupational injuries. Moreover, sometimes an individual may get electrocuted and fall from an elevated position.
Apart from the above-mentioned injuries, electricians may also suffer from stress and overexertion: 
Working force to perform a task or operate a tool.

Performing while stooping or bending

Awkwardly placing the wrists, hands, elbows or shoulders

Waiting in the same place for a long period

Handling vibrating tools

Standing on solid surfaces and using constant pressure to the body.
Individuals who are subject to such stress and overexertion repeatedly may encounter severe problems in later life. It may lead to permanent damage to a body part. As a result, it may reduce the individual's working capacity, efficiency, income-generating capacity and his/her quality of life. 
Your Options After an Electrical Injury
Any kind of injury me and that the individual will have to bear the medical expenses. It is essential for all people to get medical assistance as soon so possible after the injury. Immediate medical help can often help to save a person's life or prevent further and serious damage. In the case of electricians, injuries are often related to work and accidents occur while they are performing their tasks. Under such circumstances, adequate financial help should be guaranteed to them by the employees to ensure that they receive the required treatment at the earliest. Medical expenses are very high and often people of the working class cannot afford health care. Thus, there are attorneys who provide legal help to electricians to get compensation for their injuries. 
Workers' compensation benefits – All employers must buy a worker's compensation insurance. This insurance is bought to cover the medical expenses of an electrician in case of an accident or injury. The insurance covers all medical expenses so long as the person is injured while performing his job. This type of insurance does not have negligence as a factor for compensation claims.
Personal injury or wrongful death damages – There are certain limitations to the worker's compensation. The workers do not receive any compensation for suffering or pain. Also, in cases of wrongful death, family members cannot claim for loss of companionship.
If your employer already has a worker's compensation insurance, then you cannot sue him/her further. On the other hand, you can sue the project manager, product manufacturer, or any other third party who may be blamed for the accident or injury.
There are firms that offer the services of professional attorneys who specialize in making such claims on behalf of the victim who has undergone the accident or suffered the injury. It is important to hire professionals to look after such situations because they are professionally trained and have the adequate skill to handle such situations with ease. All claims and proceedings are made in accordance with the ibew local 110 and ibew local 1426.