How to Build a Successful B2B Loyalty Program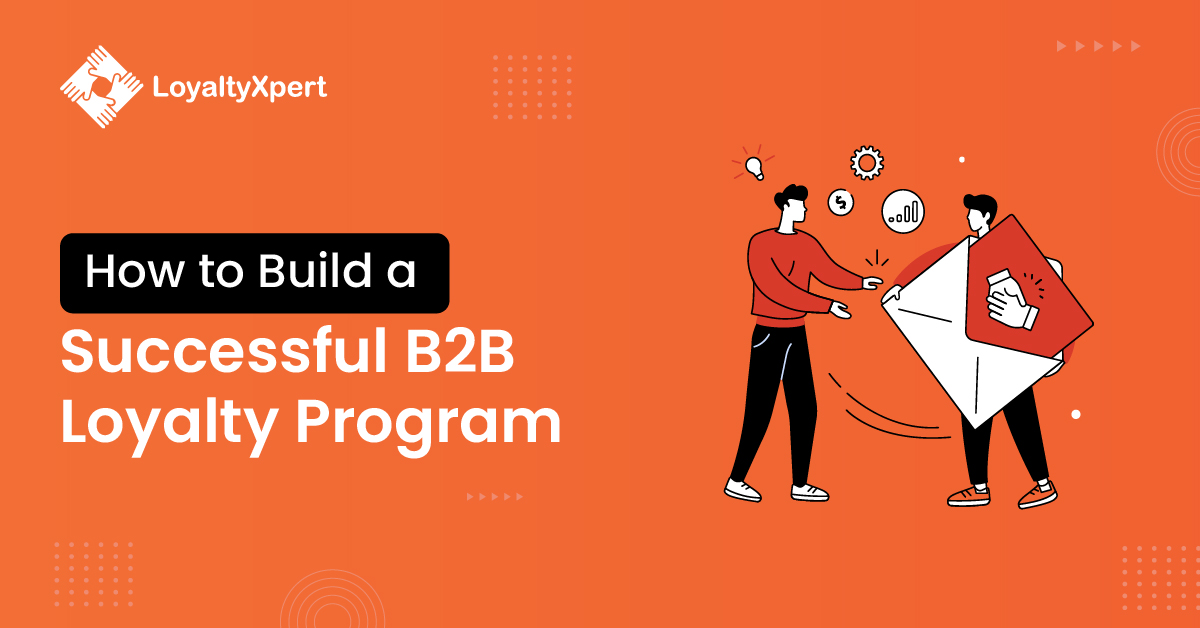 Customer loyalty is as important for B2B companies as it is important for their B2C counterparts. To retain customers and encourage them to make repeat purchases, both types of companies use loyalty programs. The former use B2B loyalty programs, whereas the latter uses B2C loyalty programs.
A B2B loyalty program is a rewards program that's designed to reward businesses that regularly buy products or services from a specific company. Unlike B2C loyalty programs, they are massive in size and are tailored to the needs of business buyers.
According to Accenture, over 90 percent of B2C companies around the world have some sort of loyalty program. As per a survey by Incentive Solutions, about 76.5 percent of B2B companies have a loyalty program in place. Out of them, nearly half of the respondents consider loyalty programs ineffective.
But when the right steps are followed, B2B loyalty programs can be extremely effective and can help businesses achieve their objectives. This blog post the steps to build successful B2B loyalty programs. Read on and thank us later.
Steps to Build a Successful B2B loyalty program
Designing and building effective B2B loyalty programs is not at all complicated when the right process is followed. Here are some effective steps:
1. Set and define clear goals
First things first, to run a successful B2B loyalty program, you need to set well-defined goals. Make sure that the goals are SMART—specific, measurable, achievable, realistic, and time-bound. You need to determine what you want to achieve with your B2B loyalty program and what desired results you want. After that, set a reasonable budget for the B2B loyalty program.
2. Select a trustworthy loyalty software provider
After defining clear goals and setting a budget, you need to select a reputable and trustworthy loyalty software provider. Partnering with the right loyalty platform provider can make or break your B2B loyalty program. Use the internet to look for various service providers with proven track records of providing high-quality loyalty solutions. Also, find out if they provide free demos to help you make informed buying decisions.
3. Choose meaningful rewards for business partners
The success or failure of a loyalty program depends heavily on its rewards and incentives. If the rewards are meaningful and valuable for the members, then the B2B loyalty program will succeed. If not, then it's bound to fail. That's why you must choose the right rewards for your business partners and clients. Make sure that you invest quality time to conduct surveys and know what your clients and partners value when it comes to rewards.
4. Make the joining process easy
While designing your B2B loyalty program, make sure that the joining process is as easy as possible. Take every possible step to save the time and effort of B2B buyers and business partners so that they feel happy to engage with your rewards program. Apart from making the enrolling process easy, ensure that the process of collecting points and redeeming rewards is also easy.
5. Monitor the performance of the B2B loyalty program
After taking all the right steps to launch your B2B loyalty program, it's time to monitor its performance and take corrective measures. Handpicking the right loyalty software will help you track various key performance indicators, collect valuable insights into the program, and generate reports in real-time.
In a nutshell, For every B2B business, running and managing high-quality B2B loyalty programs is highly crucial. With the right loyalty platform provider, it's extremely easy to design and create successful loyalty programs. That's why selecting the right loyalty solution provider is one of the most important steps in building effective B2B loyalty programs.