How Medical Equipment Loan Eases The Purchase Of Healthcare Equipment?
In the present case scenario, healthcare is a profitable sector in India. The revenue for this sector is expected to reach $280 billion in 2020. Moreover, the industry in India is forecasted to reach Rs 8.6 trillion by the financial year 2022 from Rs 4 trillion in the financial year 2017 at a CAGR of 16-17 percent. 
Many doctors prefer working for hospitals, while others prefer setting up their own practice. However, starting a hospital, clinic or a diagnostic centre isn't as easy as it might sound. It involves a huge chunk of investment capital to fund medical equipment. While starting out on the journey in the healthcare industry or sustaining healthcare business to stay competitive, top-class medical equipment is an essential requirement. However, such high-quality tools and machines come with a hefty price tag that can range from a few lakhs to crores.

Medical practitioners often don't have such enormous cash reserves to afford these types of equipment. Hence, they can approach a financial institution for a medical equipment loan to buy machinery while ensuring that such expensive purchases do not block working capital. Moreover, medical equipment loan comes with a host of benefits, including a convenient financing plan, customized repayment, among many others.  
How does a medical equipment loan help?
 High Loan Amounts
As most of the high-quality medical equipment is imported, they come with a high-cost and therefore, loans under this scheme come with higher loan amounts compared to other business and personal loans. After buying machinery, one also has to bear additional costs, including installation cost, power consumption, etc. Hence, one can use this loan to buy new medical equipment to provide the best of healthcare facilities and stay competitive in the healthcare industry. 
Flexible Repayment Method
Financial lenders understand that the healthcare industry is on the rise, and thus medical practitioners will have a steady income. This is one of the reasons financial institutions are offering customized repayment options ranging from 3 to 48 months to doctors that enables them to opt for EMI plans and repayment tenure that suits them the best. 
Easy Process
Several financial institutions, including one of the leading digital NBFC, Clix Capital, offer healthcare equipment finance to both organizations and individuals. All an applicant has to do is meet the eligibility criteria, provide a few necessary documents. Once the verification and documentation process is done, the loan amount is disbursed in a convenient and easy way, ensuring hassle-free processing. 
How to get a medical equipment loan from Clix Capital?
Several medical equipment financing companies offer loans to help boost businesses. One leading name that offers various benefits with a loan is Clix Capital. The financial institution provides convenient financing plans, flexible deal structuring, customized repayment method, and bundled offerings.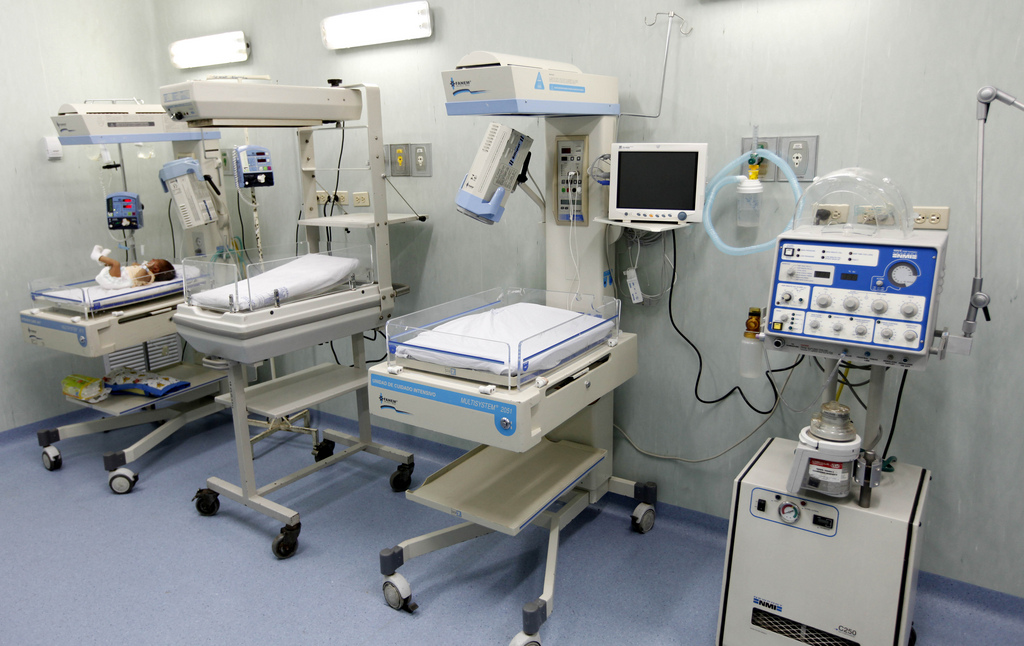 To get a business loan for medical equipment financing, all one has to do is:
Visit Clix Capital's website, enter the mobile number to apply for a loan and wait for the customer representative to further information.

The next step is to provide the necessary documents including completed application form, address proof, income proof, ID proof, a passport-sized photograph, proof of ownership and property documents. 

Once the NBFC goes through the documents and application form, the customer representative will call the applicant for confirmation and the funds will be disbursed into the beneficiary's account. 
Getting a medical equipment loan for starting up or expanding healthcare business is easy with Clix Capital. The leading digital NBFC lets an individual choose the cash-flow that suits the business's requirements. It enables one to focus on the bigger picture while the financial institution takes care of the details. In the present case scenario, the Indian healthcare sector is quite diversified and is full of opportunities in every segment. Thus, Clix Capital helps to take leverage of these opportunities without worrying about finances.