How do I finance the purchase of my home?
How much do you make?
The first source of financing for the purchase of your home is of course the money you already own and that you will spend to pay for part of your purchase. This is commonly referred to as a personal contribution.
Depending on your savings, you will be able to finance a larger or lesser share of your home directly with your contribution. All you can bring will be what you have less to borrow.
Since the end of 2011, banks have increasingly demanded a minimum personal contribution before accepting a home loan. It becomes more difficult to make a loan without a contribution.
However, should you use all your savings for your contribution? There is no generalist response. Keeping minimum precautionary savings is essential, but the amount will depend on your needs. In addition, you need to plan your future financing needs for other projects.
The first step is to take stock of your personal finances and your medium- and long-term needs. This will allow you to determine how much of your savings you want to contribute to financing your home. This is a first step to properly define your budget before looking for homes that are suitable for your purchase project or studying a construction plan.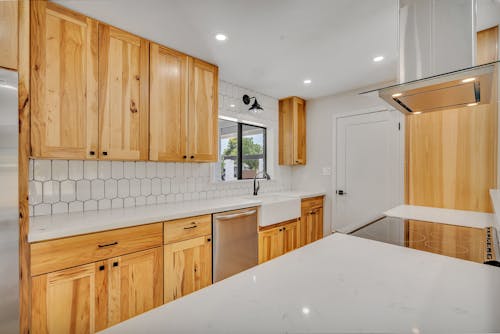 Do you have the right to one or more financial aids?
Before taking out a conventional home loan to supplement your budget, it is worth studying if you are entitled to special aids.
There are many schemes that allow you to benefit from loans at preferential or even zero rates, subsidies, or tax credits.
These devices evolve regularly. So we'll let you know about the changes and update our various articles on them.
The aid that has been talked about the most recently in France is the PTZ Plus. This scheme was launched on January 1, 2011, to lend free money to those who wanted to buy their first property. It was available both for a real estate purchase in the old with works or in the new one in 2021. This zero-rate loan is a great solution if you have the right to start financing the purchase of a new or old property with works.
The amount and type of project funded will depend on the geographic area where your home is located. In areas in high demand for housing, it will serve you for construction and vice versa where there is less tension in the market. The limits on the resources to qualify for the PTZ Plus in 2021 have even been increased.
In addition, there are still other aids such as:
Those of the CAF,

That of the credit proposed by the 1% housing,

The Housing Savings Plan,

And many more.
It would be a shame to miss out on one of these loan aids that are free or cost much less than conventional home loans.
What real estate credit can you supplement your budget with?
With current house prices, few households can buy them without resorting to a home loan.
As a result, many households are looking to borrow as much money as possible by borrowing over a long period of time and taking on the highest possible debt ratio. This gives the budget the highest possible. However, this is often a very bad choice!
Indeed, the cost of a home loan is then very high. It can be worth tens to several hundred thousand euros. The monthly payments are then at the maximum of the couple's debt capacity and this can put them in a difficult situation.
If the interest rate of the loan counts a little in the total fees, it is mainly the amount borrowed and the duration of repayment that explodes the total cost of credit. Look why making a credit over 30 years is financial suicide!
Monthly credit payments
If you're not careful, you can pay more in interest and bank fees than the price of the house you're going to finance with…
A reasonable mortgage must therefore consist of a monthly payment adapted to your situation and must be made over a limited time. 20 years is a maximum not to exceed so as not to see its cost exploded (this is explained by the mechanism of interest rates). If you can borrow for a shorter period of time, it's even better. A couple who wants to become a long-term homeowner must adapt their monthly credit payments to their income and not take any risks for their project.
Finally, you have to find the best possible rate for your loan. Rates are currently low, but each bank sets its pricing policy. We should therefore not hesitate to compete with banks and to make financing simulations. The differences between the two organizations can be very large depending on your profile for the same type of credit. You can also calculate your home loan capacity.
A guarantee and borrower's insurance for your loan
Your home financing must be accompanied by a home loan guarantee that must be chosen from the different types of possible guarantees (mortgage, mutual deposit, collateral, etc.). This ensures the risk of non-repayment of the borrowed capital.
In addition, there will be an application fee.
Finally, even if there is no law requiring it, a bank will systematically require that you take out additional usda home loans insurance. You have the option to choose a different borrower insurance offer than the one offered by your bank. For more information, find out more about our tips for negotiating a better loan insurance rate.