How to Get Ready for Your Free Standing Carport?
Cars and other vehicles are precious possessions for each one of us, we need a permanent place to keep our assets safe, but building and expensive shelter is not possible for everyone. If you wish to build an inexpensive shelter for your vehicle, a free standing carport is a great alternative. But building a carport involves a lot of things, and they should be considered before you install a carport on your property.
A free standing carport does a decent job of protecting all types of vehicles. You can use a carport as a storage shed and keep anything that you wish to protect from the weather, but you cannot bring it inside your house.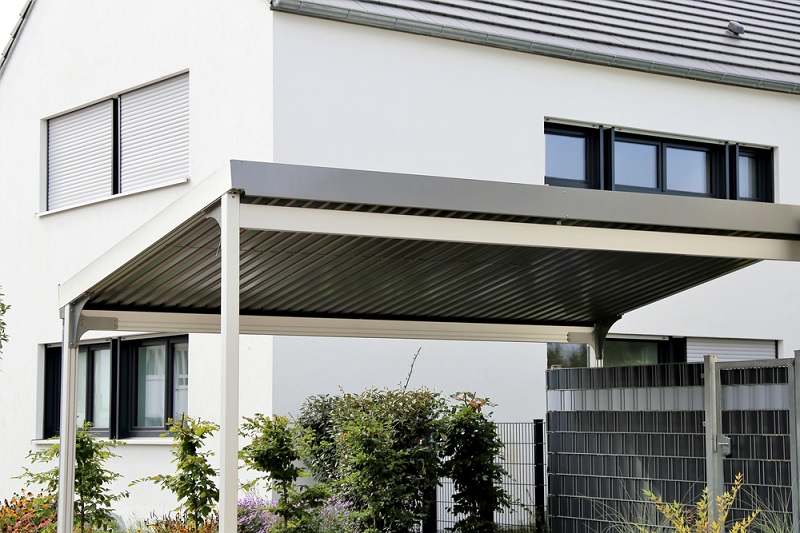 You can also use it as covered patios. We are sure that you would have already started doing your research if you are thinking about building a carport. Until now you must have already looked at dozens of styles available with so many manufacturers out there. Still, there are plenty of things you need to consider before you buy a free standing carport or hire a contractor.
Here Are a Few of the Basics to Help You With the Planning Process
1. Get ready with the permits: In today's regulated world, if you want to build anything larger than a doghouse, you will need a permit, and so is the case with carport. One essential point to consider here is that, a carport can be enclosed on only two sides. If the structure has the third side, it will come under different building codes. Your local building authority is authorized to see the design plans of the carport you wish to install and it will determine if or not you can put it and where you can put it.
2. Check up on the materials: A free standing carport is usually made using either metal or wood. Any of these kits can be readily purchased from do-it-yourself stores and they are very easy to install. Moreover, they hardly take up any time for the same.
3. Make sure you know where you are digging: When you start digging holes for your free standing carport make sure that you are well aware of your location. you must know if the area you have selected is fit for the purpose or not. Plus, you should find out if there are any pipe lines buried in there that can get damaged because in case you damage one of those you might end up paying a much higher repair cost as compared to the cost of carport and it will also take away your mental peace.
4. Make sure it has a strong foundation: A one of the best thing is, a free standing carport does not require any foundations. But it makes it prone to accidents. Thus, carport must be stable enough to keep from blowing over at the first breath of a breeze. If your carport cannot stand stable it can become dangerous for your precious vehicle as well as any one near it because a strong blow of wind can simply take it away and it can crash anywhere. Thus, make sure that while building it no loop hole is left.
5. Lastly, figure out your requirements: Before you select a final carport design, make sure it will meet your size and aesthetic requirements. Best way to achieve this is by getting a design that is functional as well as aesthetically pleasing.
We hope you will not have any difficulty now while getting a free standing carport for yourself, but ensure that when you spend on carport do not compromise on the quality.