Find The Best Clinic for Eyes Test Near You
Going to an eye doctor for an eye test is one of the best ways of keeping your eyes healthy. Healthy eyes are critical as it is one of the most vital organs of the body. Eyes are the window of your body, which will help you to explore the world. Eye doctors are not that just for people who require prescription lenses. Many common eye diseases do not show early signs. Regular eyes test is the only way to keep those diseases away. However, like any other doctor finding an eye doctor who will be most suitable for you is essential. 
Neglecting eyes test can be extremely harmful. This is why even if you feel like you have healthy eyes, it is imperative to have the contact of a trusted eye-specialist. You can consult an optometrist for eye checkups. If you have any serious problems then the optometrist will suggest you consult an ophthalmologist. Optometrists cannot prescribe any medicine or perform any surgery. Ophthalmologists are qualified doctors who can perform eye surgery and prescribe the proper medication for your eye.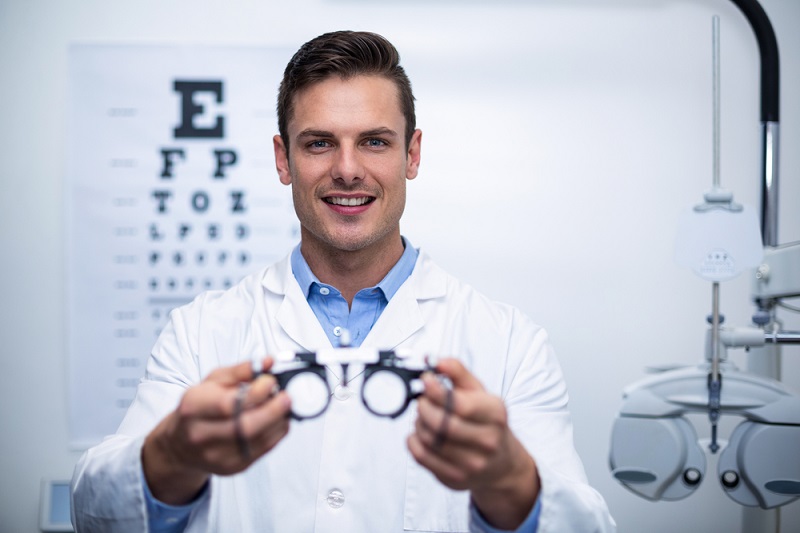 How to Choose Between an Optometrist or an Ophthalmologist?
For your eyes test, the first thing you need to figure out is to whom you need to go. Many people don't know the difference between an optometrist and an ophthalmologist. In most cases, you go to an optometrist for your regular eyes test. An ophthalmologist a doctor who can do eye surgery, and they also treat eye diseases.  
However, no matter which doctor you go to for the eye test, you will indeed be sent in the right direction depending upon your needs. For example, if you have glaucoma and you go to an optometrist, they will surely recommend you to go to an ophthalmologist to get the correct treatment. This is why don't get confused by the nomenclature and state your problem while booking an appointment. This way, you can be sure that you are going to the right place and will get all your questions cleared.  
Few Things to Keep in Mind Before Booking an Appointment:
1. Find a Doctor Who Makes You Comfortable
You must be able to build a rapport with your doctor. If you do not find yourself comfortable with the eye doctor, you will procrastinate with your next visit. A good doctor will be encouraging and will bring you to the clinic as they will make you feel comfortable in their presence. This is important for children, especially if you want to take your kid for an eye test.  
2. See If They Are Using the Latest Equipment
With modern technology, advanced machines have come up, which helps in the testing process. You may want to go to the doctor that has all this modern equipment in their clinic as it helps in finding out if there are any flaws with your eyes with much more delicate precision.  
3. Check the Consultation Fees
You may also want to check the consultation fees. Many doctors have their prices mentioned on their website. You may also get reviews left by previous patience where the cost may be mentioned. Do check it to see if the clinic is within your budget. 
It would be best if you did not ignore getting the eyes test done. More and more people with our modern lifestyle require the use of glasses. Please do not neglect your eye health as it can be quite dangerous and can even lead to permanent problems in some cases. Book an appointment as soon as possible, and remember to get regular checkups done. Now you can easily book an online appointment with a doctor, and you can search for such clinics online.