Exhilarating Things To Do in Udaipur
Overview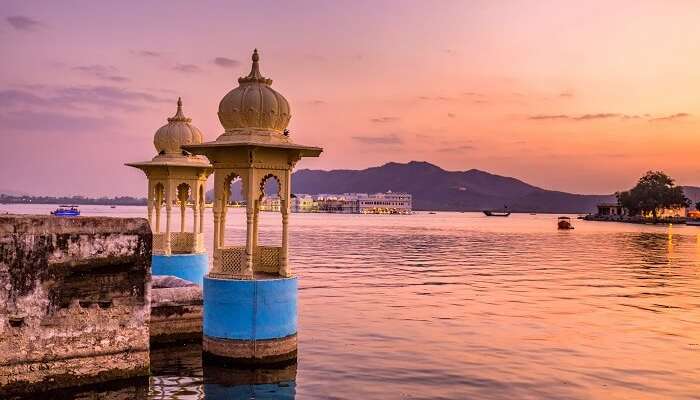 Udaipur is drenched in the beauty of its palaces, forts, temple and lakes. Dubbed as the Venice of the East, Udaipur has a lot in store for you. So break the monotony and head out for some exciting places in Udaipur. The cradle to stunning locations, the city will offer you immense knowledge of its age-old history. So go through our list of things to do on the Udaipur tour and catch the glory of the lake city.
Boat Cruise
The Lakes Pichola is the heart of Udaipur, which is the first thing to notice as you enter the city. Its picturesque location takes you to a dream world, which displays a movie-like scene. A boat cruise in the lake during sunset offers the heavenly experience. As the rays of the sun touch the lake it offers a glimmering reflection intensifying the beauty twofold.
Ride The Ropeway
For those who want to indulge in adventure and looking for something different to do can take a ropeway to the Karni Mata temple in Udaipur. Due to the thrilling experience it offers, riding the ropeway has become a must-do activity in the city.  It offers a scenic view as the cable car slide through the iron ropes slowly, which adds to the excitement of your holiday in Udaipur.
Indulge in Heritage walking Tour
This Udaipur walking tour takes you on a street of the city to witness the rich culture of Lake City up close.  As you stroll on the lanes witness the vendor selling goods and relish its regal past in the form of palaces, and forts. While passing by a few temples, glance at the rituals performed and marvel at the exquisite architecture each one of the edifices has to offer in Udaipur.
Relish Scrumptious Food
You get to know about a particular place only when you get to taste the amazing food of the region. Start with the best of the locals' favorite restaurants and food joints that serve some finger-licking delicacy. Stroll the lanes for its street food while you devour mouthwatering snacks and cuisines. Enjoy the famous Masala Tea, and experience Udaipur's renowned desert for the best food experience.