Internet Domain Names for Technology Sector
For all tech guys exploring some great innovative ideas for your technology company, let us tell you that there are ample of them.
Now you can come out of world of .com, .net and .org and suffix almost any TLD (top level domain) relevant to your niche. Thanks to ICANN (Internet Corporation for Assigned Names and Numbers) which released a variety of interesting domain extensions for those seeking to name their domains.
So here are some of the ideas and suggestions for domain names for technology sector explained by the ClickDo CEO Fernando Raymond.
Domain Name is a combination of your actual business or company name suffixed with an .extension. You can frame your own creative domain name or generate one, using domain name generator websites. Before you proceed, ensure the following checklist for the domain name:
Precise and clear
Keyword centric
Avoid special characters and numbers
Avoid repeated letters
For precise details check out the post on How to choose a domain name
Once you have finalized your domain name, you must check for its availability. That is, it should not be already registered. Aghast! All your hard work is nullified. Not really, with the pool of domain extensions lying ahead of you, your selection now can be expanded. Depending upon your tech business nature and type you can choose the extension which will best describe your services.
Internet Domain name extensions for software & engineering sector
With a remarkable growth of more than 9%, the software sector has witnessed a paramount achievement. Add a feather to your cap by choosing the most suitable extension for your domain name
.global
.website
.app
.codes
.systems
.tech
.technology
.digital
.download
.enterprises
.engineering
Internet Domain name extensions for IT sector and outsourcing
Entrepreneurs, tech professionals, developers, programmers or any IT firm, you can now explore and choose from a variety of domain name options, few of them includes:
.technology
.digital
.limited
.solutions
.cloud
.associates
.enterprises
.network
.services
.systems
Internet Domain name extensions for BPM (Business Process Management) sector
With a high rise in the business process management market, those willing to establish their business in this field can explore the following domain extensions:
.enterprises
.global
.group
.services
.training
.contractors
.associates
.limited
.international
.partners
.support
Internet Domain name extensions for hardware sector
IT sector has rarely seen an impasse. Where on the one hand there is software sector spreading its root far and wide, there is the hardware sector that has shown tremendous growth. Those establishing business in this domain can work with the below extensions for creating an online impact
.equipment
.computer
.enterprises
.solutions
.limited
.technology
Industries
.tech
.global
Internet Domain name extensions for bioinformatics sector
Bioinformatics have significantly evolved in resolving various biological aspects by making use of computation techniques. Its demand has increased manifold across various nations. Individuals and businesses seeking to publicize their services in the field of bioinformatics can utilize any of the mentioned domain name extensions
.health
.global
.partners
.science
.services
.medical
.technology
.ventures
.systems
.solutions
.limited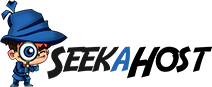 Through this post we have highlighted some actual significant domain name suggestions, albeit, there are many more which can be appended to the list. Let us know what worked best for you or pour in your valuable recommendations too. And for all your domains name registration and hosting visit SeekaHost.
For more interesting facts about the story of domain names visit here.