How to Choose the Right Office Carpet for your Office Building?
Floors are extensively used in any office building. So, you must use proper carpets to protect floors from accidental damage. The appearance of floors can impact how people perceive your facility. Therefore, be very selective in your choice of office carpet. An 'ugly' carpet in the lobby can instantly distract people from collaborating with your business on their very first visit to your office. Choose the right carpet so you do not have to bear a huge expense for replacing it some days after the purchase. Here are certain things that you should consider to make the right choice.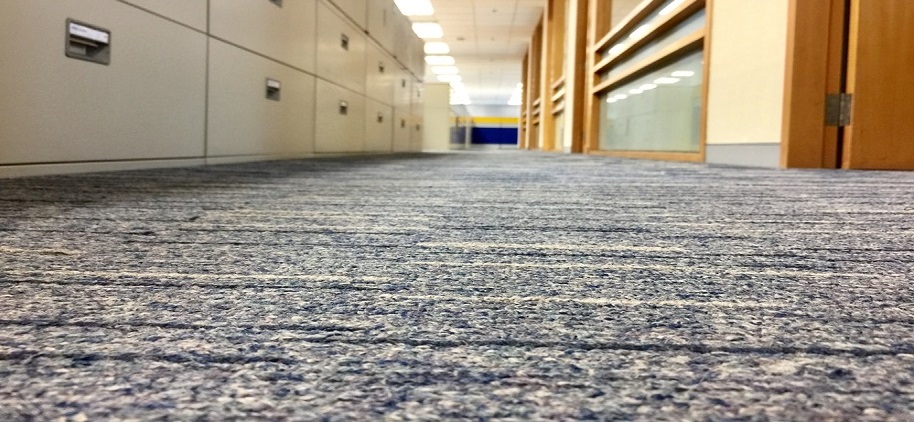 Things to Consider While Purchasing Commercial Carpet for Business:
1. Durability – You know that offices get much more traffic than domestic areas such as apartments and homes. As you will cover up the floors at your office, you must choose durable carpets that would last long. Your interior design professionals, flooring professionals, or mill representatives can guide you better about the right product. Before buying the product, check the durability of the product as you are looking for an office carpet for long-term use. The density, color, and pattern or feathering of the carpet ensure longevity.
2. Density – Density is a product specification that you have to consider while choosing a carpet for your office. The face weight or pile weight of a carpet is indicated in ounces of yarn per square yard. However, face weight is not density. Still, understand it to ensure that you are selecting an appropriate carpet. Typical numbers for industrial carpet range from 16 ounces per square feet to 40 ounces per square feet. The short carpets are more durable even though they come with the same face weight as other carpets. Density= pile weight*36/pile thickness. Choose office carpets with higher density to get the highest durability. While checking the density of the carpet, consider traffic quality in the office.
3. Fire Ratings – Although carpet is not a source of fire, carpet can easily catch fire and sometimes contribute to more damage. Therefore, choose the material for your carpet very carefully. Ensure that you have checked the numbered ACCS label in the carpets. Carpets tested by NATA accredited laboratories and assessed by ACCS panel of carpet experts are reliable.
4. Appearance – Select the style and color of carpets that suit well with your space and company image. Always consult with interior professionals before making the purchase. You must choose carpets that all the visitors to your office would like and it would interest them to sign a business deal with you. Make your office more presentable with your choice of carpet that matches well with your business and personality.
5. Performance Attributes – Ensure that each style of carpet you have chosen is suitable for space where you have covered the floor with carpet. You should choose different designs of office carpets for every individual space of your offices, depending on the usability of the space and traffic in that area.
6. Color – Listen to your interior designing professionals to help you in selecting the color of your carpet. While you are choosing office carpets, don't select the colors suitable for homes.
7. Cost – Don't choose a carpet beyond your budget. However, exceed the budget if you find an office carpet with excellent quality material.
8. Ease of Maintenance – Buy an office carpet that requires less maintenance. Choose a flat and dense carpet so you can vacuum clearly.
When you will have enough information about these factors, you can narrow down your options. Choose the right office carpet to impress everyone who comes to your building.