Bellabeat and The Body Shop: A Partnership that Blends Technology and Nature for Enhanced Self-Care
In a thrilling partnership that is set to make waves in the world of wellness and beauty, Bellabeat, the leading wellness technology company, and The Body Shop, the renowned advocate of natural beauty, have joined forces. This unexpected collaboration brings together the state-of-the-art Bellabeat Ivy wearable device and The Body Shop's beloved range of nurturing products, promising a complete and transformative self-care experience. Get ready to unlock a new level of well-being and embrace the beauty of nature, as Bellabeat and The Body Shop elevate the way we approach self-care.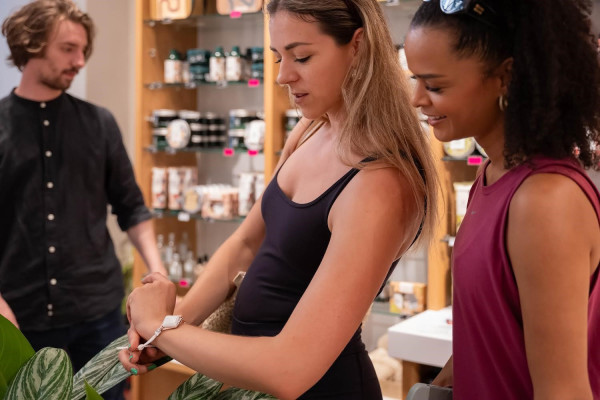 At the core of this remarkable collaboration lies Bellabeat Ivy, a sleek and stylish wearable device that seamlessly blends fashion and functionality. The Ivy serves as your personal wellness companion, tracking vital metrics such as activity levels, sleep patterns, and meditation sessions. But it doesn't stop there – this cutting-edge bracelet also monitors heart rate, cardiac coherence, and respiratory rate, and correlates them with your menstrual cycle to provide valuable insights and guidance. Designed to be worn all day, the Ivy empowers you to better understand your body and make informed decisions about your well-being.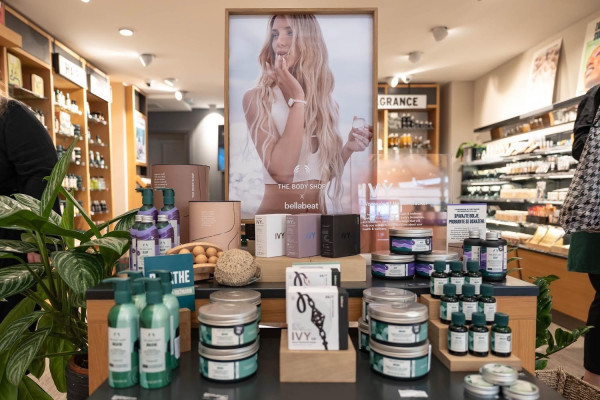 "We are absolutely thrilled to partner with The Body Shop. This represents a powerful partnership between two brands dedicated to empowering individuals in their pursuit of well-being. By combining our state-of-the-art technology with The Body Shop's exceptional products, we are providing women with a comprehensive toolkit to nurture their bodies and minds. We are incredibly excited about the transformative possibilities that lie ahead." said Sandro Mur, CEO of Bellabeat.
To complement Ivy's technology-driven approach, The Body Shop contributes its expertise in crafting nurturing and aromatic products that enhance relaxation and promote a restorative sleep experience. Selected from The Body Shop's esteemed Sleep, Breathe, and Boost range, this bundle features amazing products that are truly exceptional. Indulge in the soothing Sleep Calming Pillow Mist, creating a tranquil ambiance for a restful slumber. Experience the luxurious relaxation of the Breathe Massage Melt, enriched with natural oils to melt away tension. These carefully curated products from The Body Shop's renowned range elevate your self-care routine to new heights of indulgence and well-being.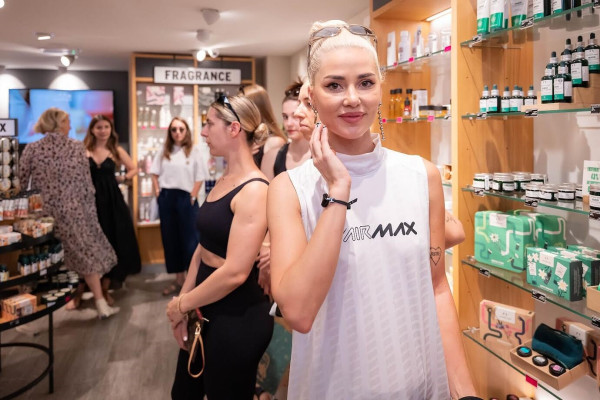 "We found a unique and profound connection with Bellabeat, a brand that aligns with our values on multiple levels," shared the partnership manager for The Body Shop. "The idea behind this project and its execution felt natural and organic, just like our own products. Among all the brands we considered, Bellabeat stood out as the perfect fit for our collaboration. The genuine synergy between our two brands ensured that our concept was seamlessly delivered: two premium brands joining forces in serving every woman to empower her to be the best version of herself."
What sets this collaboration apart is the perfect harmony between Bellabeat's innovation-driven wellness technology and The Body Shop's unwavering commitment to natural and sustainable beauty. Bellabeat's Ivy empowers users by harnessing the power of data and insights in their wellness journey, while The Body Shop's products enhance the experience with carefully selected natural ingredients. Together, they offer a complete self-care package that encompasses physical and mental well-being, inviting individuals to embark on a holistic transformation.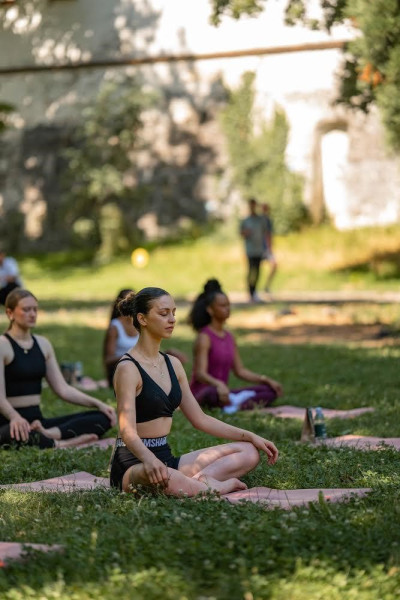 The collaboration between Bellabeat and The Body Shop showcases a synergy that not only elevates the self-care industry but is poised to stir the market and capture the growing demand for holistic well-being solutions. It invites individuals to prioritize their well-being and embrace the beauty of self-care in a world that often feels overwhelming. As we navigate the challenges of modern life, collaborations like this remind us of the importance of self-care and the positive impact it can have on our lives.