9 Tips for Creating Your Custom WordPress Website Design
Are you ready to create the WordPress website of your dreams? Click here for nine helpful tips for creating your custom WordPress website design.
There are currently more than 455 million websites that use WordPress.
WordPress has established itself as one of the best platforms around for building websites, and it offers a range of benefits. If you need to create a website, then a custom WordPress website design could be a good route. To make your site truly effective, however, there are certain things you need to do.
In this guide, we'll go over 9 tips that can help you create your custom website design. Keep reading for more.
1. Articulate Your Concept
You may have a rough idea of how you want your site to look, but you want to outline some specifics before you get started. Consider who will visit your site and what they'll be looking for. Developing customer personas will help with this.
By determining the needs of your customers, you can create a website design that meets those needs. You want to offer suitable functionality so that they can easily find the solutions to their problems.
2. Outline a Clear Structure
It's important to follow a process and not rush into things too quickly. Before you start building your customized website, you should lay out a structure for it. The easiest way to do this is to outline a tree-like structure, starting at the top (with a homepage) and then extending downwards for each page.
For the best SEO, everything should be available in just three clicks. It will make things significantly easier if you do this at the start rather than trying to figure it out later on. If you already have a site and want to update it, you could ask your visitors how they feel about the structure to get some new ideas.
3. Pick Your Fonts
This is something that many beginners don't think about too much, but it's very important. The fonts you use will have a huge impact on the personality and feel of your site. It's important that they match up well with your brand.
It's common to just use two fonts; one for headings and another for body text. This can prove tricky for a lot of people, but you can get help from somewhere like https://orangeskywebsites.com if you're struggling for inspiration.
4. Define a Color Scheme
Much like the fonts you choose, this will play a huge part in setting the overall tone of your website. It's about more than just what looks good – choosing the right colors can have a direct impact on how successful your site is.
You may want to look into color psychology. This will help you find colors that convey the message you're trying to send. You should also consider any branding you already have in place as you may want your site to match up to this.
Make sure you note the codes of the colors you settle on. With these (and with fonts) you want to be consistent across your entire website and any other content you produce.
5. Choose Quality Images
You can use images to say a lot about your brand and what you do. Make sure you pick them out carefully to send the right message. They should always be relevant and engaging.
Make sure any images you use are always good quality. Optimize them before you upload them so that they take up less space as this will help with your website load speed and overall SEO. You should also use alt text to help with accessibility.
6. Allow Plenty of White Space
When creating a website, you want to ensure there's whitespace in a range of areas. Sometimes, it will be obvious where this should be. You're not likely to miss it around images or before and after paragraphs, for example.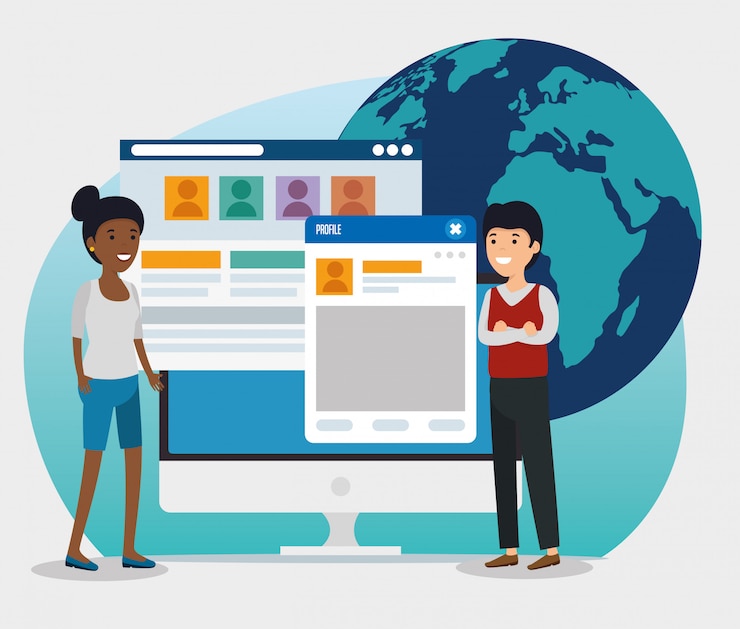 There are, however, some places where it's more easily missed, such as between menu items. White space can balance a page and stop it from feeling too cluttered. This will keep it looking modern and make it easier for your users to navigate.
7. Optimize Your Permalinks
Your permalinks are the addresses for your posts and pages and will display in search engines when people come across your site. They include your domain name and a slug, and they'll stay there as long as your site is running. Not only can these improve the user experience, but they're also good for SEO.
You want to optimize them so that they clearly describe what a page is while remaining simple. They should be unique for every page, and ideally contain the keywords you're targeting for a specific page. Simplify things by keeping them short and using all lowercase lettering.
8. Create Quality Content
This can be one of the most challenging elements, but it's also one of the most important. When it comes to content, the most important factors are that it needs to be original, and it needs to provide value. You should never steal someone else's website design ideas, and you want to make sure your users get something out of it.
Plain language is best for written content. Make sure you check it for spelling and ensure it's easily readable. Where possible, you should keep essentials above the fold so that people will see this information straight away.
9. Include the Right Functionalities
One of the reasons that WordPress is so popular is that it allows people to add a huge range of plugins to websites. These can include things like:
Social buttons
Forms
Newsletters
Shops
Live chat
Forums
FAQs
Maps
More
You can take advantage of these to add whatever features you think would be useful for your audience. Be careful not to overdo it, however. Take your initial concept into account and design depending on what would be most fitting.
Custom WordPress Website Design
By properly planning things out you can build a WordPress site that's perfect for your brand and meets the needs of your users. Custom WordPress website design is no small task, so you likely won't want to do everything in-house. Hiring a professional WordPress design agency will help ensure you end up with the perfect site.
For more business articles, check out some of our other blog posts.