10 Tips to Improve Financial Management for Small Business
Any business requires sound financial management but it is especially important for small businesses. Every action can affect cash flow either positively or negatively and therefore needs to be accounted for. Small businesses, especially when starting, don't have the political backing, resources, and finance to provide security that large businesses typically rely on when times get tough.
It might not be easy, but there are some things you can do to improve your financial management:
Know Your Business Plan
Identify Expenditure
Accentuate Income Avenues
Promptly Pay Bills
Address Taxes
Pursue Payment Owed
Keep Accurate Records
Streamline Waste
Outsource Jobs
Invest in Yourself
Combining all or some of these into your financial plan can greatly help drive your company towards financial security.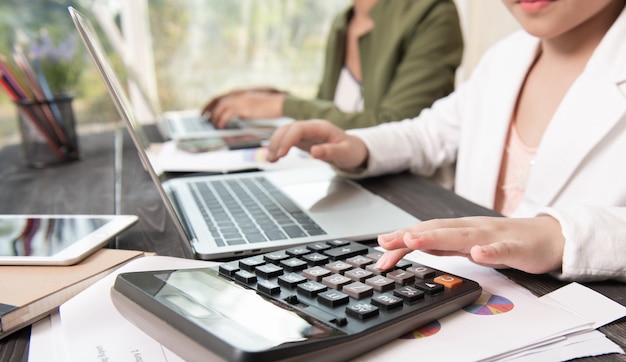 Know Your Business Plan
Your business plan is there to guide you so you know exactly where you are and where you want to be. One of the main components of a good business plan is to outline any financing that needs to be gained and from where.
Identify Expenditure
All businesses have expenditure and mismanagement of this can lead to disaster. You should pay close attention to all financial outgoings and actively strive to reduce these wherever possible by implementing new procedures, changing the source or cancelling.
Accentuate Income Avenues
The primary reason for establishing any business is to earn income and any extra avenues of finance should always be pursued and accentuated when proven to work. Extra income such as that from paid advertising can be used to offset extra expenditure.
Promptly Pay Bills
Every company is subject to bills that include utilities, telecomms, software licenses and employee wages. In order to avoid any financial mismanagement that could spiral out of control, it is always advised that you pay bills as and when payment is required.
Pursue Payment Owed
Conversely, your clients should be encouraged to pay their bills and any money owed to you. Always make the effort to chase payment as quickly as possible and never leave it as this can cost you down the road as you may need to hire expensive recovery agents.
Address Taxes
The downfall of many businesses and individuals, not paying taxes can cost you not only money and your entire business but can lead to criminal prosecution. Always complete any self-assessments promptly and accurately.
Keep Accurate Records
In order to avoid any tax issues, financial mismanagement accusations or misplaced money, take the time and care to keep extremely accurate records of any income and expenditure. You can do this yourself, hire a professional or even use software such as QuickBooks.
Streamline Waste
Wastage comes in many forms, not only physical garbage but such things as electricity, gas and water. Wasted energy alone costs UK businesses around £60 million per year so switching off computers, lights and appliances can save your business some cash.
Outsource Jobs
Some people try to do everything themselves, and while this is admirable it isn't always advisable. Don't be afraid to outsource specialist jobs such as IT services, cleaning or accountancy which saves a lot of money over hiring a full-time employee.
Invest in Yourself
Any successful business needs to invest in itself and you are no different. No matter what your business is, always take the time to educate yourself and your staff around any changes to your industry, upgrade equipment and improve specialist facilities.